Titanic and Belfast City Day Tour by Train
Enjoy the enterprise train as you travel to Belfast on this day trip and enjoy a Hop-on Hop Off City Sightseeing tour of all the city's major attractions.
What can I expect
Day tour to Belfast City & Titanic
Hop-on Hop-off Tour Ticket
Return ticket for express train to Belfast
Reserved seats on the train
Admission to Titanic Visitor Centre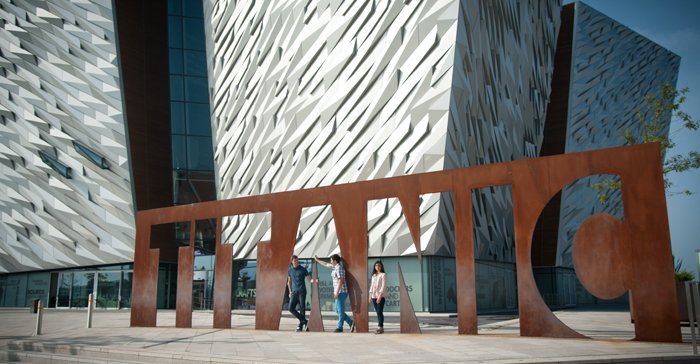 Day Tour by train to Titanic & Belfast City
Depart Connolly Station at 07:35 and head north for Belfast City as you travel through the Dublin suburbs then you pass through the coastal village of Malahide.

Gorgeous views of the sea become apparent as you pass through the coastal town of Skerries.

Then travel through Drogheda and cross the amazing viaduct with great views of the town. Upstream the River Boyne is where the infamous Battle of the Boyne took place.

You will then arrive into Belfast where there is a short transfer by coach to the Hilton Hotel (which is near the train station) to Belfast City centre where you will join the Belfast Hop-on Hop-off tour.

The tour not only explores the city centre but also the Titanic Quarter, Fall's Road and the Peace Wall.

The representative will show you to the Belfast City Tour bus.

There are a number of return times to Dublin from Belfast
Train departs Connolly Train Station at 07:35
Check-in is 20 minutes before the train departs
Check-in is at the main concourse area of Connolly Station.
Arrive back in Dublin that evening