What can I expect
Visit the Stunning Locations from Game of Thrones
Sit on the Iron Throne at Fullerton Arms
Visit the Castle Black Defenses
Visit the free city of Braavos & Caernlough Harbour where Arya Stark learned her deadly trade!
Visit many more GOT locations!
Experienced tour guides will tell you stories of Irish myths and legends
You'll also visit the Giant's Causeway – One of Ireland's top attractions!
Take the Game of Thrones & Giant's Causeway Tour with Ireland's No.1 Tour Company Wild Rover. Visit the most iconic locations from the world's biggest ever tv series. Discover the characters, try on the costumes and swing the swords in a fun packed day!
If you're a fan of Game of Thrones then this is your unique chance to visit the very scenes where the iconic series was shot. Yes Game of Thrones was largely shot in Northern Ireland, and even without the association to the television series these locations are stunning and not to be missed. You'll be taken to Dunluce Castle, which was House Greyjoy in the series, where you'll get to indulge in some Game of Thrones re-enactments complete with costumes which you can try on (for free).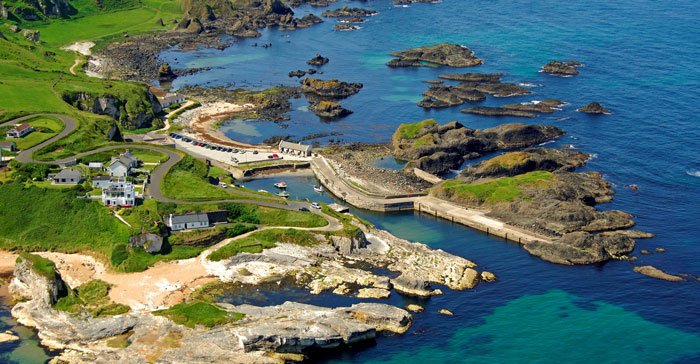 One of the most iconic images from Game of Thrones was the Iron Throne and you'll get to sit on the real throne and pose for selfies at the next stop Fullerton Arms. You'll also visit the stunning Cushendun caves, which was used for many different scenes in GOT including the background for ships sailing from Westeros, and the location of Jamie Lannister's last fight in his bid to save Cersei in Season 8 and the caves themselves were the location where Melisandre gave birth to her murderous shadow baby in Season 2.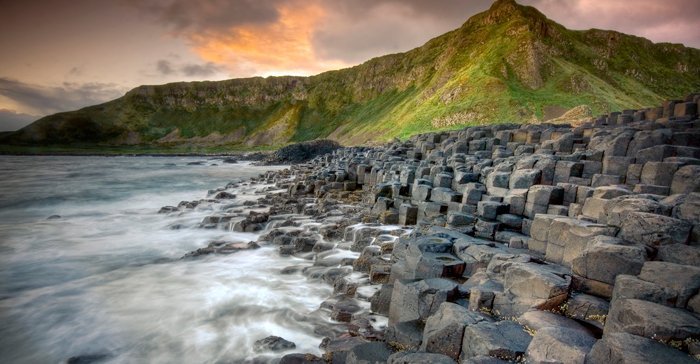 If all that wasn't enough you'll also get to visit the Giant's Causeway; a UNESCO World Heritage Site and is one of the most incredible places you'll ever see with thousands of interlocking rock columns that, if you believe the scientists were formed by a volcanic eruption under the sea which occurred 55 million years ago, but if you believe the Irish legend were formed by an Irish giant as a way to cross the Irish sea to reach Scotland and challenge a rival giant!
Departs; 7:15am Dublin Bus Office, 59 O'Connell Street Upper, Dublin 1
Drop off; 8:10pm O' Connell Street, Dublin 1
Luxury air-conditioned coaches with 4G WiFi
Tour operates Monday, Wednesday, Friday Saturday and Sundays only
Tour departs once a day only
Does not operate December 24 - 27, March 17 or Easter Sunday
Paper Voucher or Mobile tickets accepted