Teeling Distillery Select Tasting
When you choose the Distillery Select Tasting option, you will be offered self-guided tour of the famous Teeling Whiskey Distillery complete with premium sampling of Teeling Whiskey's Small Batch, Single Malt, Blackpitts Peated Single Malt and the Distillery's exclusive Single Pot Still.
What can I expect
Discover the history of Irish whiskey and learn about the Teeling Family heritage and their innovation in whiskey making.
Experience the sights sounds and smell of a fully operational Distillery
Taste the award-winning Irish whiskeys with new and innovative flavours
Samples of Teeling Small Batch, Single Malt, and Distillery Exclusive - Single Pot Still
Experience the Spirit of Dublin
Also available from Teeling Whiskey Distillery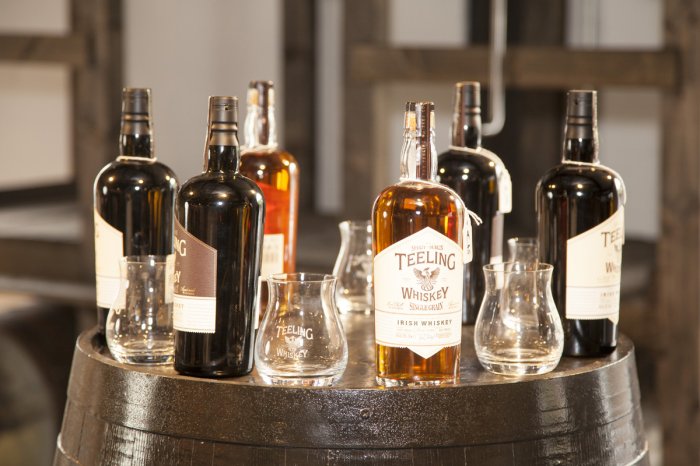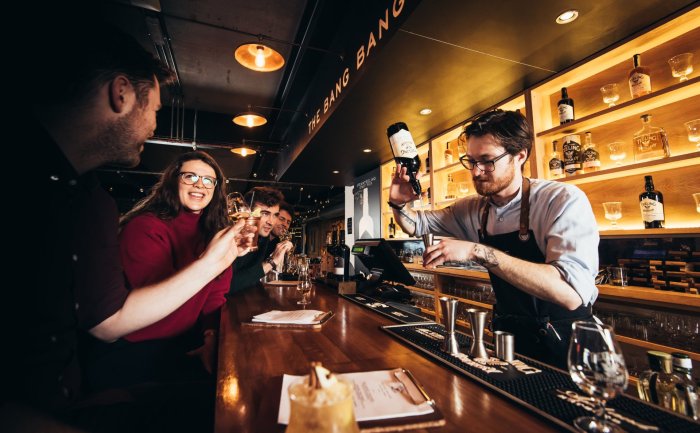 Teeling Distillery Select Tasting Tour
It had been almost 125 years since whiskey was produced in this part of Dublin, before the Teeling brothers stepped up and led a Dublin whiskey revival staying true to their family roots while putting their own unique and innovative twist to it.
Teeling Whiskey is a family owned and Irish run business and whiskey making has been in their family since 1782.
You will learn about the Liberties area, and how this small part of Dublin once produced most of the world's whiskey. As a fully operational whiskey distillery, you will get up close to the complete whiskey making process, and you'll experience the sights, smells, and sounds of a real working distillery.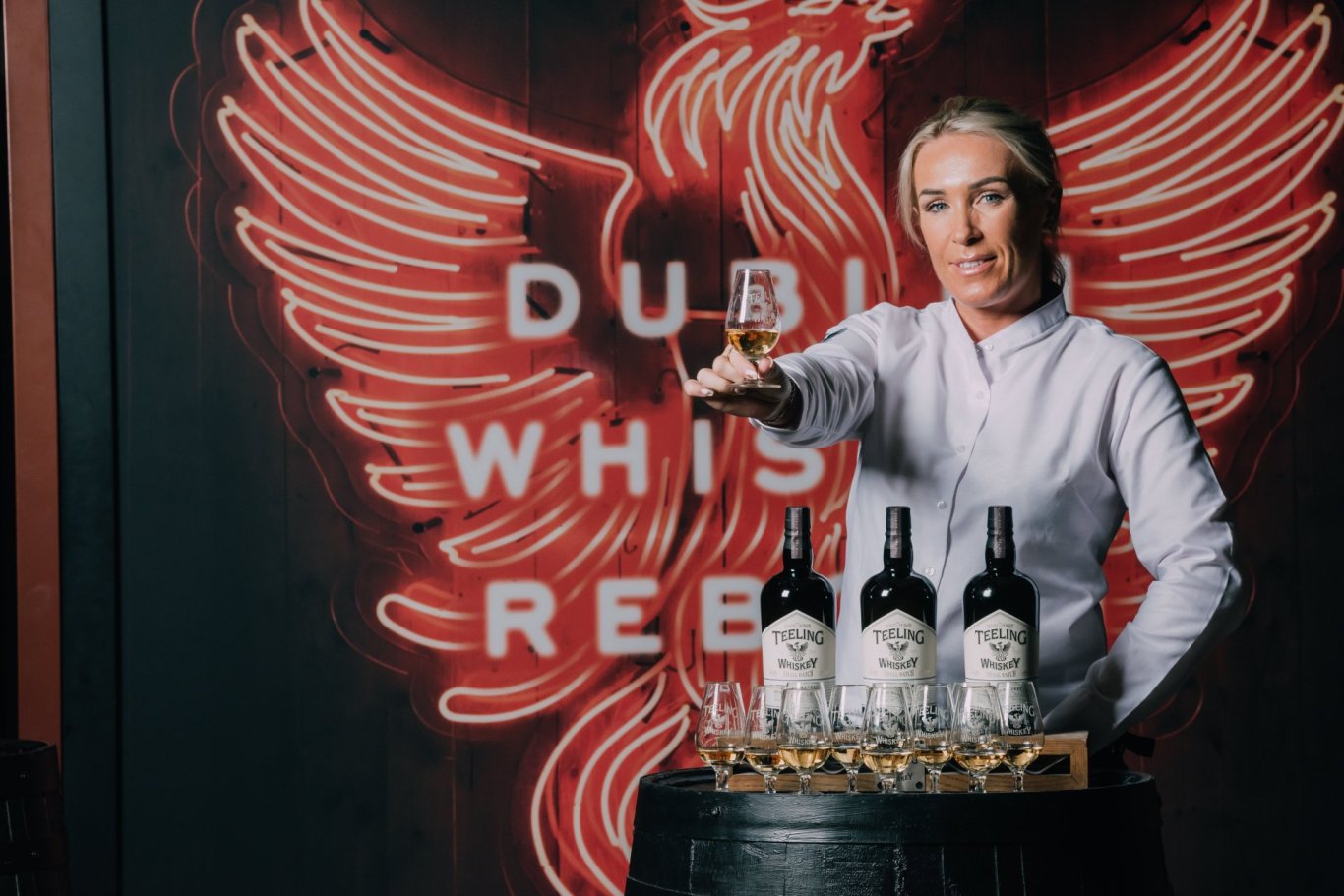 Teelings now offer a langauge app for international tourists and lamguages included on it are French, German, Spanish, Italian, Mandarin & Dutch.
Teeling Tour Reviews
Distillery Tour
"Fantastic tour with a very enthusiastic and amenable guide. It felt really authentic to be inside a functioing distillery and see all the all the live processes. Make sure to give yourself time to hang out in the bar afterwards. We were a group of five doing the Distillery Select Tasting during their first week of reopening after the lockdown. It was good value for money, but I would love to return and do the Single Malt Tasting if they bring it back. To top off the day they gave us all free gift bags which had lots of nice souvenirs. Thank you!"
Simply Fantastic !
"With or without the tour, staff members are very knowledgeable. I pride myself on Irish Coffees (or anything involving coffee), they have one of the best Irish coffees I've ever had.
Thanks a ton, Teeling!"
How to go to Teeling Whiskey Distillery
Teeling Distillery is located in Dublin's Liberties - an area rich in history and synomonous with Irish Whiskey. Newmarket Square, where the distillery is located, is a short walk from St. Patrick's Cathedral and Guinness Storehouse.
Hop-On Hop-Off Tour
The Do Dublin Hop-On Hop-Off Tour and the City Sightseeing Tour have stops right outside Teeling Whiskey Distillery.
Walk
From Trinity College Dublin, the Distillery is 1.7km walking distance - this is a 20 minute walk approx. (On the way, we suggest stopping by the beautiful St. Patrick's Park, it's a favourite among Dubliners!)
Bus
Dublin Bus Routes 27, 56a, or 151 to St. Luke's Avenue - the bus stop here is less than 200 metres from the distillery.
Cycling
Getting to Teeling Distillery by bike has never been easier, and the distillery can be reached very quickly from the city. A Dublin Bike station located on Francis Street and Guinness Storehouse are the nearest points, or there are bike stands to secure your bike just outside the distillery.
There is a Luas stop at Fatima, which is just over 1kn from the Distillery
Buy Teeling - Distillery Select Tour and Tasting Tickets
Vouchers must be printed and cannot be accepted on smartphones or mobile devices
Duration of self-guided Tour - 45 minutes
Distillery open Thurs - Sun.
Instant Confirmation
Live Tour Guide - English
Multilingual leaflets available in French, German, Spanish, Italian, Chinese, Japanese, Portuguese, Russian and Swedish.
Wheelchair accessible
Teeling Distillery recommend that guests arrive 10 minutes before your tour starts.
Please Note:
Book in advance to guarantee your place.
You must be over 18 to participate in the tasting portion of the tour.