Teeling Distillery Tour & Tasting
Discover one of Dublin's favourite whiskey tours at the Teeling Whiskey Distillery. Located in the historic Liberties area of Dublin, the Teeling Whiskey Distillery is especially unique in that it is Dublin's first operational distillery to open in 125 years. See, smell, and taste the distinct Teeling whiskey and discover why this is quickly becoming one of the most popular drinks in the world.
What can I expect
Experience the Spirit of Dublin in the city's first new distillery in 125 years.
Take a guided tour including and see the exhibition area, distillery floor and maturation space
Experience the whiskey making process in the fully operational distillery
Taste award-winning Teeling Whiskey and a seasonal whiskey cocktail.
Dublin's premiere whiskey distillery tour
Tour includes whiskey tastings of award winning Irish whiskeys with new and innovative flavours
Also available from Teeling Whiskey Distillery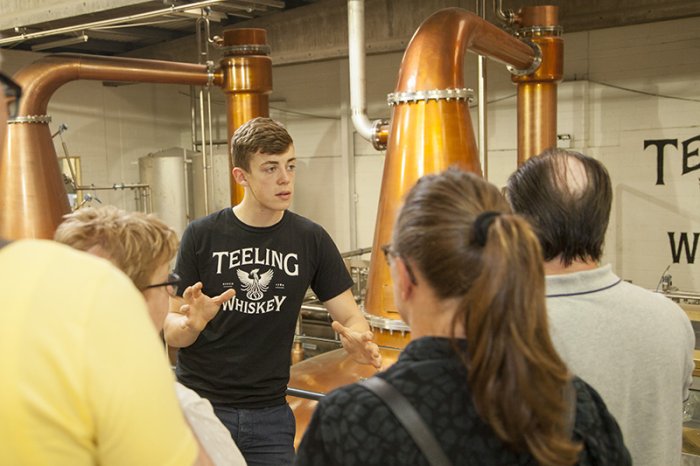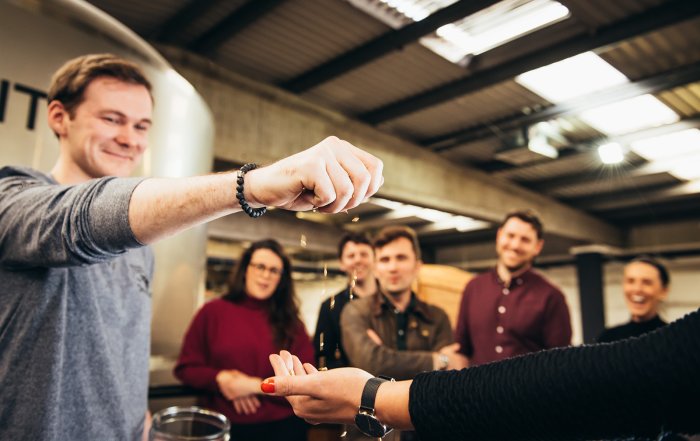 Visit Teeling Whiskey Distillery
Teeling Whiskey is Irish owned and family run, whiksey making has been in the Teeling family since 1782. History is in the making as Teelings as we witness the revivial of traditional Dublin whiskey.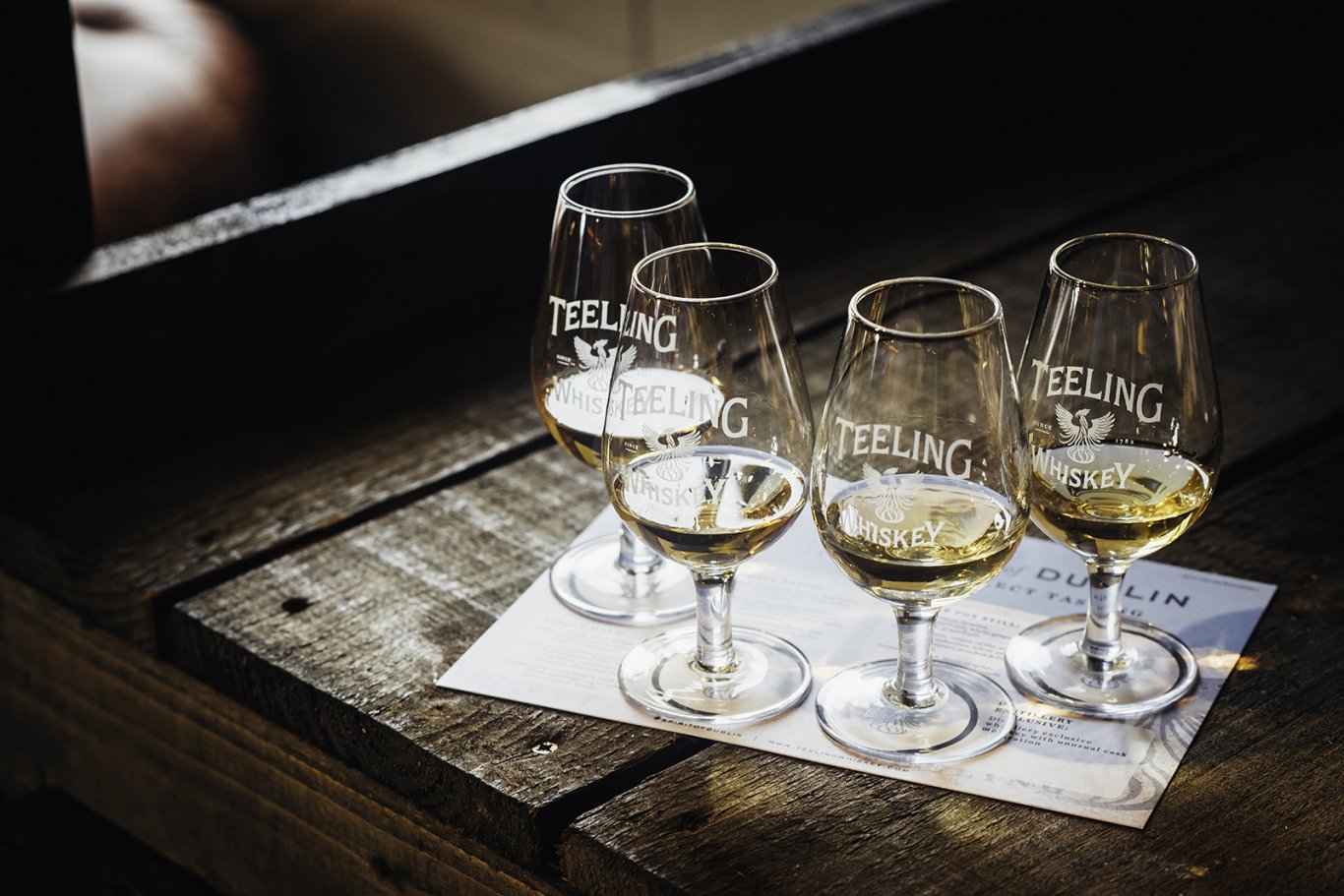 Self-Guided Tour and Teeling Tasting
Enjoy a self-guided tour through Teeling Whiskey Distillery, followed by a relaxed tasting with your Teeling whiskey expert. First in the exhibition area immerse yourselves in over 300 years of history and learn about the rise & fall of the Dublin Whiskey Industry and learn about the Teeling family heritage and innovation in whiskey making.
Then experience the sights sounds and smells of a real life operational distillery on the production floor. Finally, you will get to taste the award-winning Teeling small batch whiskey and hand crafted seasonal whiskey cocktail
Getting to Teeling Whiskey Distillery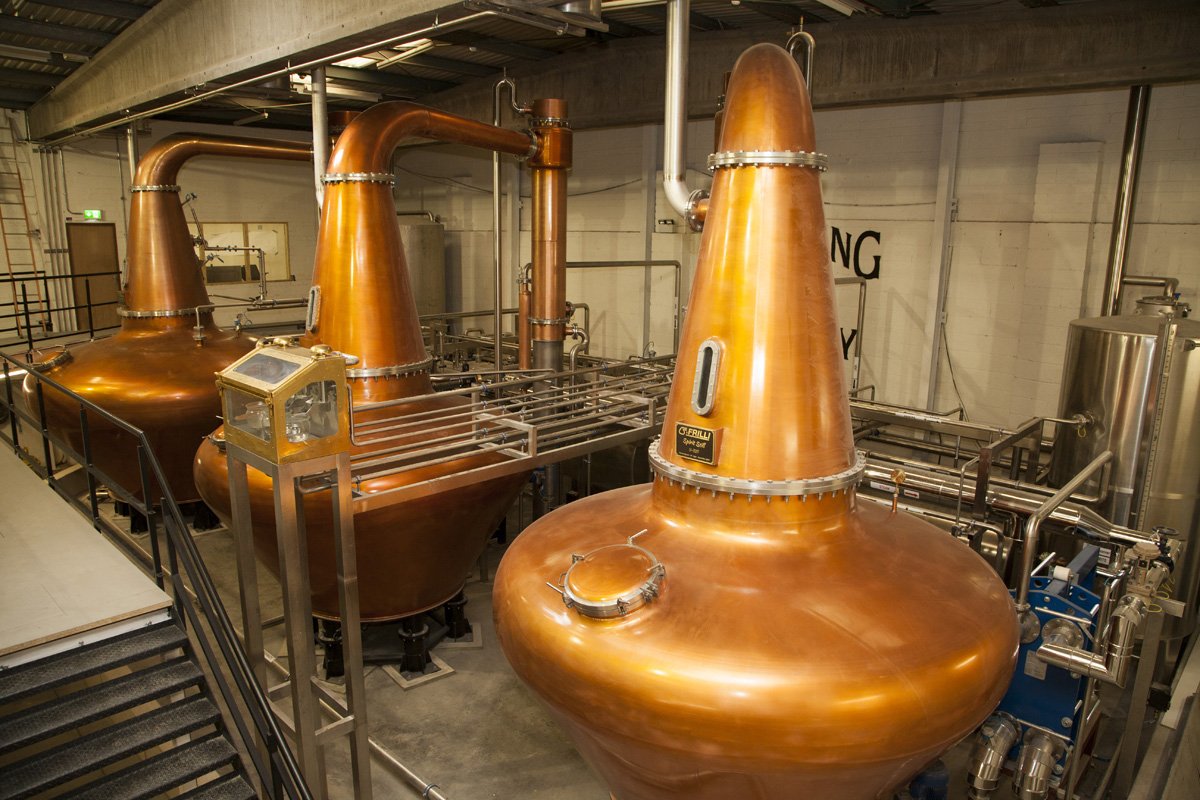 New international language app inlcuding languages such as French, German, Spanish, Italian, Mandarin & Dutch.
Teeling Whiskey Distillery is situated at 13-17 Newmarket, Merchants Quay, Dublin 8, D08 KD91, Ireland. The distillery is close to St. Patrick's Cathedral and the Guinness Storehouse.
By Bike
Cycling to Teeling Distillery is relatively easily, and you will pass by some iconic Dublin attractions on the way from the city. There is a Dublin Bike station located on Francis Street and Guinness Storehouse.
Hop-On Hop-Off Tour
The DoDublin city tour has a designated stop at the distillery. Learn more about the city tour here.
Walk
The distillery is located just a little outside the main city centre, but it makes for a lovely walk. From Trinity College Dublin, the Distillery is 1.7km walking distance - this is a 21 minute walk approx. (On the way, visitors would pass by Christ Church and St. Patrick's Cathedrals, as well as Dublin Castle, the Chester Beatty Library, and St. Patrick's Park.
Bus
You can take Dublin Bus Route 27, 56a, or 151 to St. Luke's Avenue - the bus stop here is close to the distillery. For more information on Dublin Bus routes, visit the Dublin Bus website
Luas
There is a Luas stop at Fatima, which is just over 1km from the Distillery
Buy Teeling Whiskey Distillery - Tour and Tasting Tickets
Vouchers must be printed and cannot be accepted on smartphones or mobile devices
Duration of Guided Tour - 45 minutes
Distillery open Wed - Sun.
Instant Confirmation
Multilingual leaflets available in French, German, Spanish, Italian, Chinese, Japanese, Portuguese, Russian and Swedish.
Wheelchair accessible
Teeling Distillery recommend that guests arrive 10 minutes before your tour starts.
Please Note:
Book in advance to guarantee your place.
You must be over 18 to participate in the tasting portion of the tour.