Dublin Zoo - Plan Your Visit
What can I expect
Discover world-class animal habitats in this historic Zoo
See wildlife from all over the world in the heart of Dublin city.
Learn how Dublin Zoo leads the way in its conservation efforts
Watch a pack of wolves at Dublin Zoo's newest habitat
See giraffes, southern white rhinos, and zebras in the African Savannah
Please Note:
Book in advance to guarantee your preferred visiting time.
Dublin Zoo - Dublin's Favourite Family Attraction
If you're looking for a great family attraction in Dublin, Dublin Zoo tops the list for super family days out in the city! Dublin Zoo is home to a wide range of exotic animals, and combined with clever habitat design, the Zoo provides an experience that is more immersive and engaging than traditional zoos - always with the wellbeing of the animals in mind.
Dublin Zoo is Ireland's most popular family thing to do. The 28 hectare park in the heart of Dublin is home to some 400 animals, where education and conservation combine for an exciting and unforgettable Dublin experience!
Explore The Zoo
Every day is different at Dublin Zoo - here are just a few experiences you will get to see!
The African Savannah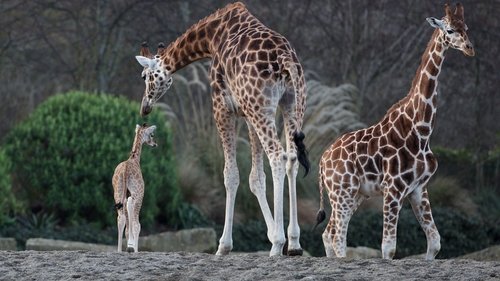 You think that a Giraffe has a long neck? Wait until you see its tongue extending out of its mouth all the way to get a tasty treat! See one of the magnificent giraffes at Dublin Zoo and get a real feel for just how huge these majestic animals. At the African Savannah, you will also see southern white rhinos, ostrich and zebras.
Kaziranga Forest Trail
At the Kaziranga Forest Trail, you will see Dublin Zoo's herd of elephants - you will appreciate the size of these awesome animals as you watch them go about their daily lives - they bathe in pools, munch on branches and roll around in mud baths which are built especially with their needs in mind.
Gorilla Rainforest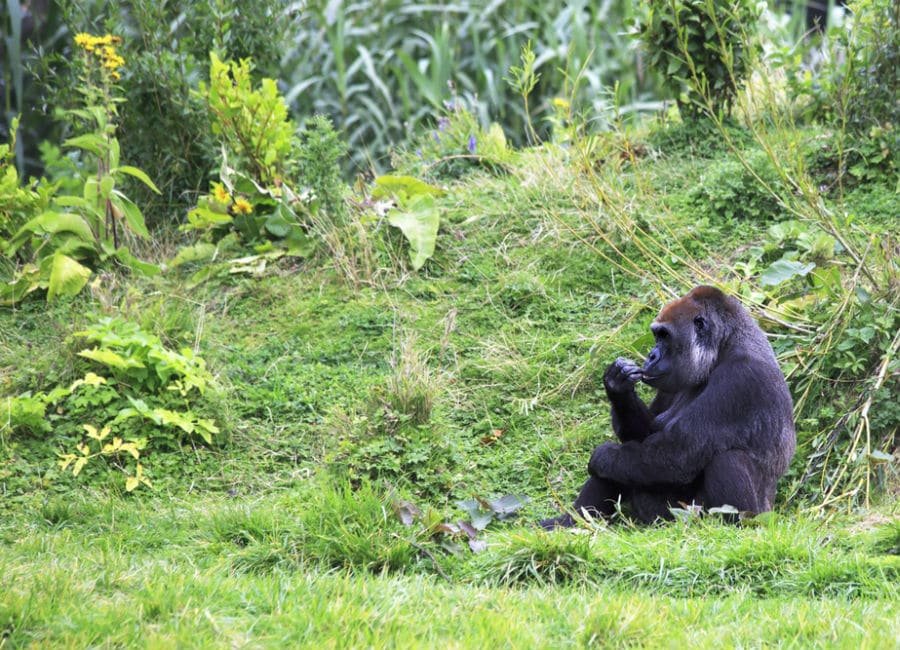 The Gorilla Rainforest at Dublin Zoo is home to a troop of the largest living primates- the western lowland gorillas.
These wonderful creatures are quiet, peaceful and non-aggressive compared to their chimpanzee cousins. They are most active in the morning and spend most of their days eating and sleeping. With this in mind, their habitat is designed with dense foliage in which they can take a private moment to themselves.
Other highlights at Dublin Zoo include Zoorassic World, The South American House, The Orangutan Forest, and Sea Lion Cove.
Wild Lights at Dublin Zoo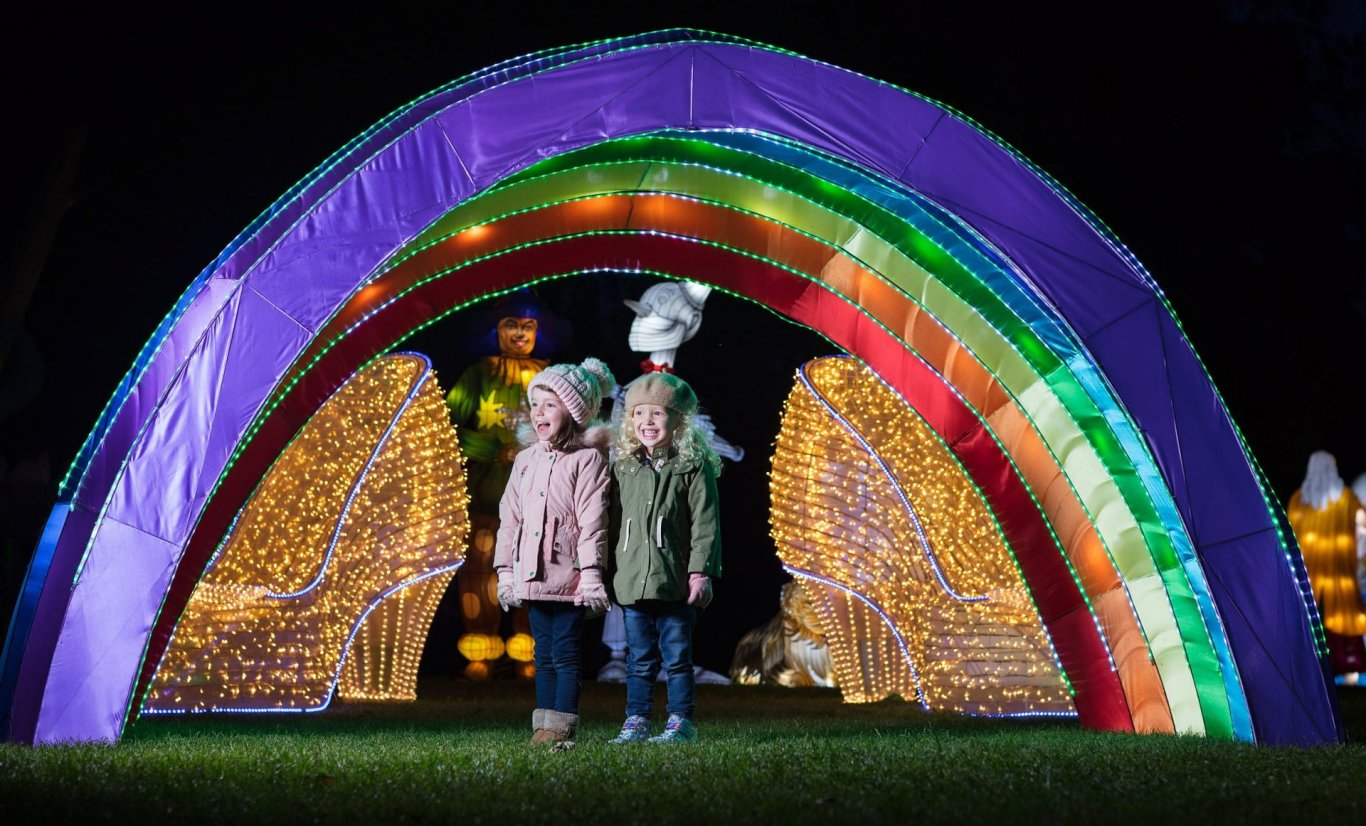 Wild Lights at Dublin Zoo is an award winning light spectacular which transforms Dublin Zoo at night for November and December. The stunning collection of lights captures the hearts and imaginations of young and old alike.
Conservation Champions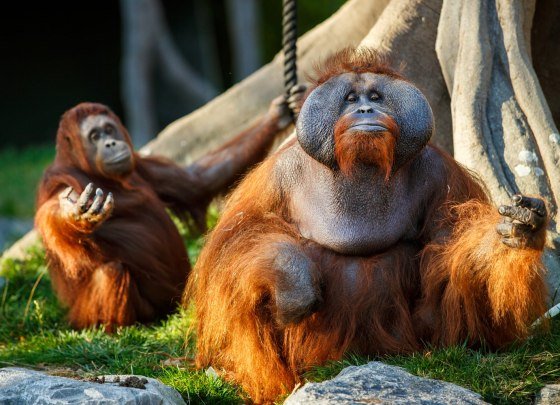 Dublin Zoo supports a number of key conservation and research projects, and they also do a lot at the Zoo leading the way in conservation. Dublin Zoo do this by providing world-class care for all their animals, so that the animals at Dublin Zoo live healthy, fulfilled lives.
Dublin Zoo also inspire visitors to discover and learn all about the natural world, and by partnering with conservation projects worldwide and in Ireland, Dublin Zoo help animals to thrive in their natural habitats.
You can view Dublin Zoo's range of conservation projects here!
Dublin Zoo Tickets
You must pre-book your ticket online here. Even if you are an annual pass holders, you must still pre-book tickets (free of charge) here.
Children under 3 go free, but you still need to add their tickets to your online booking.
Getting to Dublin Zoo
Dublin Zoo is located at Phoenix Park, Dublin 8
Hop-On Hop-Off
The hop-on hop-off tour offers a fun-filled day out for the whole There is a hop-on hop-off stop in the Phoenix Park, just a few hundred metres from Dublin Zoo. Book your ticket with DoDublin today.
Dublin Bus
The bus routes that stop closest to Dublin Zoo are: 25, 26, 46A, 66 / 66A / 66B, 67, 69. Visit dublinbus.ie for route information and timetables.
Rail
The closest train station to Dublin Zoo is Heuston Station, which is located a 20 minute walk from Dublin Zoo.
Luas
The closest Luas station to Dublin Zoo is Heuston Station, which is located a 20 minute walk from Dublin Zoo.
Dublin Zoo Parking
There is no designated car parking for Dublin Zoo. However, there are free car parking spaces around the Phoenix Park which include Chesterfield Avenue, the Lord's Walk car park and the Cricket Grounds car park.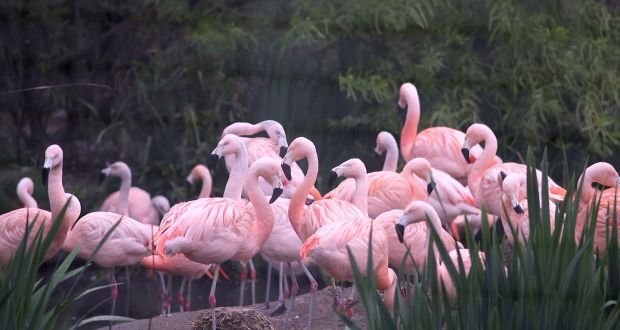 Attractions close to Dublin Zoo include Kilmainham Gaol and the National Museum of Ireland (Collins Barracks)