EPIC The Irish Emigration Museum
What can I expect
Voted Europe's Leading Tourist Attraction in 2020 & 2019
Fully digital museum - Visit the Virtual Tour now!
Discover how the Irish influenced the world
Learn how the Irish people emigrated from these shores
Relive the greatest achievements of Irish people in music, art, sport, and science.
EPIC has completed the Covid-19 Safety Charter
EPIC The Irish Emigration Museum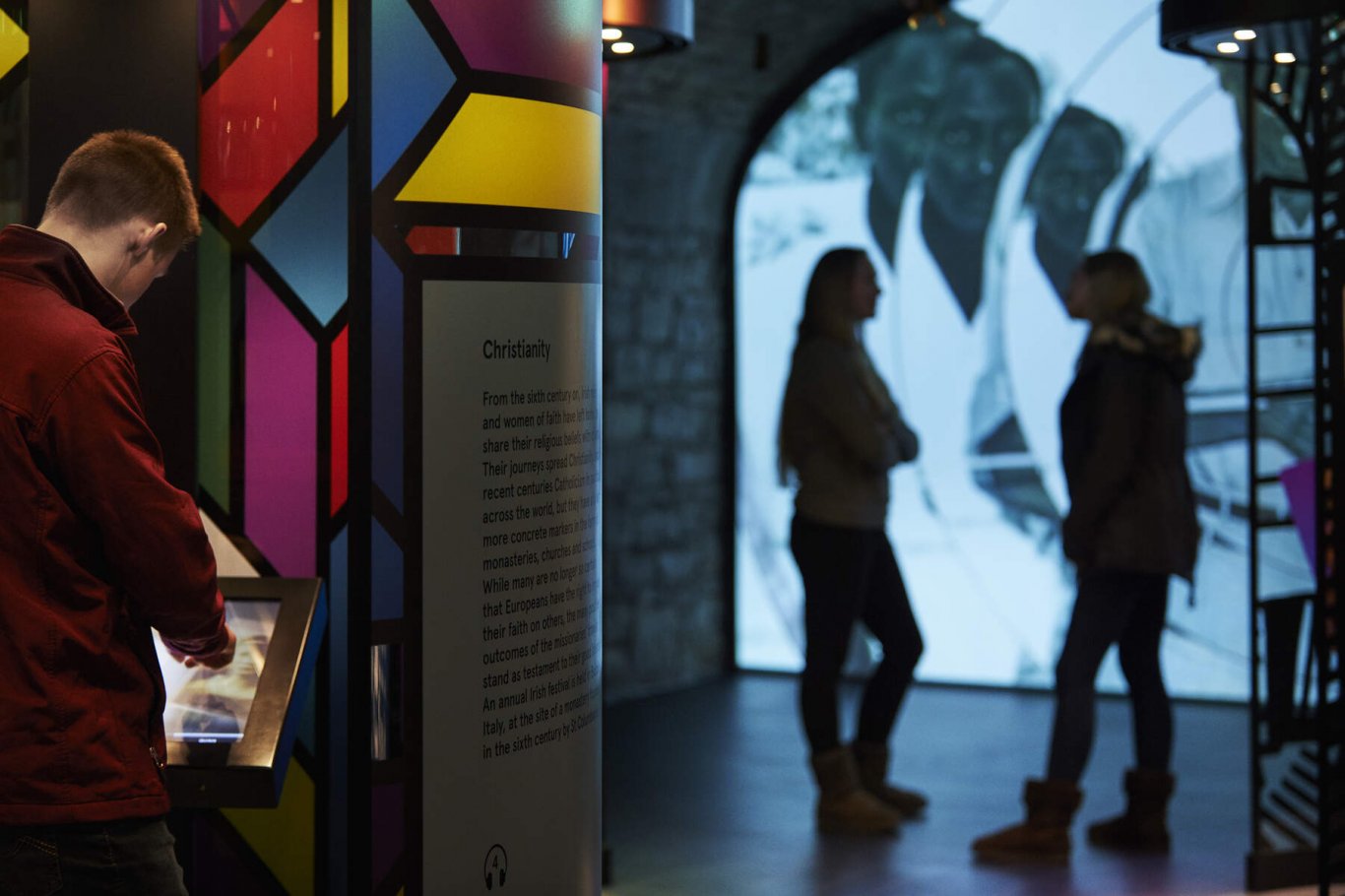 EPIC The Irish Immigration Museum have completed the Covid19 Safety Charter.
Discover why 10 million people left Ireland, and the impact they had throughout the world. It is EPIC's belief that Ireland's rich history should not compiled into a long list of names and dates, and at EPIC Museum, you will get under the skin of Ireland's fascinating history and enjoy a museum experience like no other.
Get hands on with Irish culture and its past at this fully interactive museum – swipe through video galleries, dance through motion sensor quizzes, and listen to remastered audio from 100 years ago.
At the Irish Emigration Museum, you will see Irish history brought to life through colourful and vivid videography capturing defining moments in Ireland's life. At EPIC you'll discover the far reaching influence of Irish history, and the impact the 10 million Irish men and women who left Ireland had on the world.
Fully Digital Museum at EPIC Museum CHQ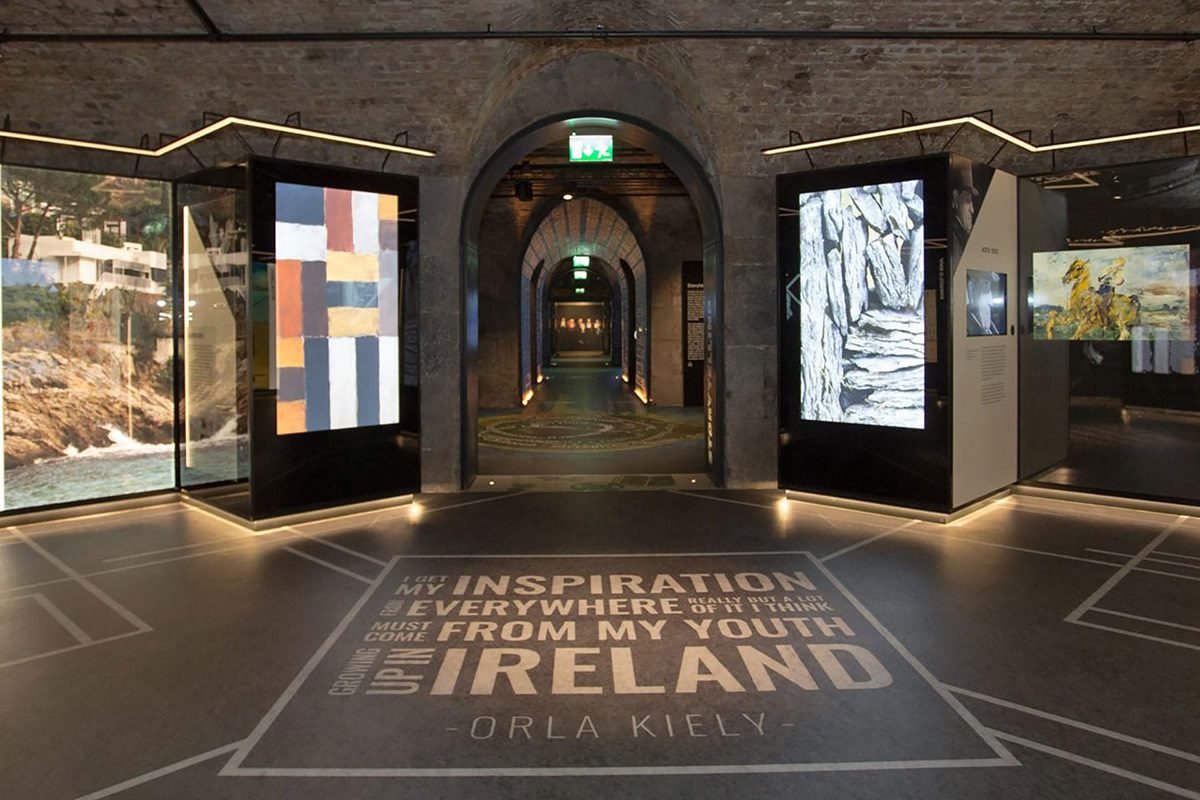 EPIC The Irish Emigration Museum is located in the historic CHQ building on the banks of the Liffey, in Dublin's Docklands area. The location, close to the Irish Famine memorial is synominous with Ireland's emigrations, and the museum brings amazing stories to life in a unique way - EPIC is the world's only fully digital museum. Interact with screens, videos, and sounds throughout the museum's 20 galleries, and be sure to stamp your passport to take home with you.
Other Attractions Closeby
EPIC The Irish Emigration Museum is located beside other great attractions like the Famine Memorial, and the Jeanie Johnston Famine Ship. It is also near The Custom House and the Dublin Convention Centre.
While you are at EPIC, you can unocover your Irish ancestry through the Irish Family History Centre (IFHC), located at the museum. View valuable records and speak with a genealogy expert to learn about your Irish roots.
Getting to EPIC The Irish Emigration Museum
EPIC The Irish Emigration Museum is located in The CHQ Building, Custom House Quay, Dublin 1.
Hop-On Hop-Off Tour
The DoDublin Hop-On Hop-Off Tour has a stop right outside EPIC Irish Emigration Museum. City Sightseeing and Big Bus Tours also have a stop.
Walk
From Trinity College Dublin, the Museum is 1.1km walking distance - this is a 14 minute walk approx. (On the way, we suggest walking along the banks of the Liffey)
Cycle
Cycling is a great way to travel to EPIC The Irish Emigration Museum. There is a Dublin Bike station at Custom House Quay.
Dublin Bus
Many Dublin Bus routes pass by the museum. Plan your journey with Dublin Bus.
Luas
There is a Luas stop right outside the door of the museum. The Luas stop is George's Dock.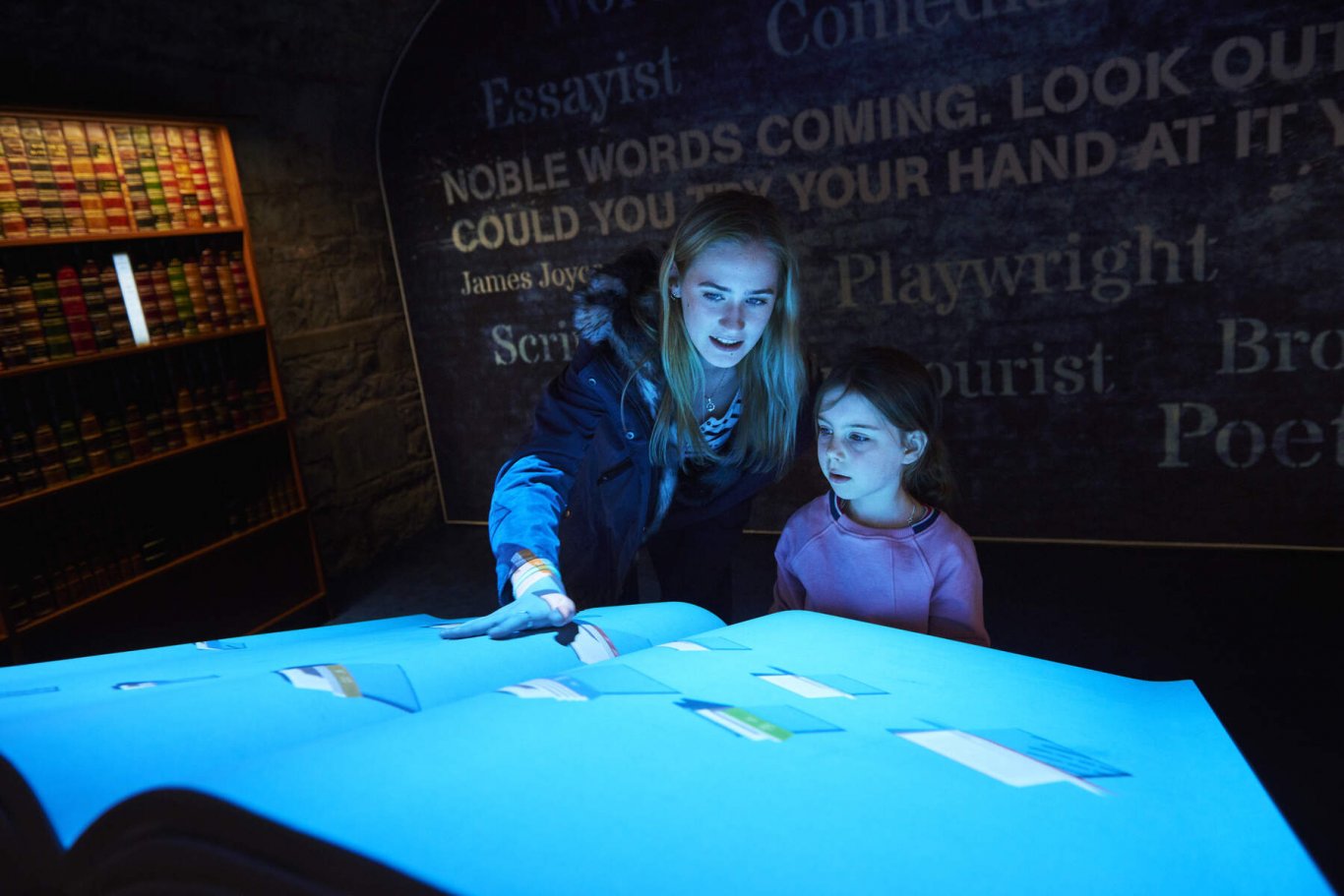 Vouchers must be printed and cannot be accepted on smartphones or mobile devices
Open daily at 10am. Last entry 5pm
Self-Guided Tour with entry every 15 minutes
Souvenir Passport for all visitors
Stylus Pen for touch free interaction with screens
Audio Guide is free when downloaded to own device. Available in English, Irish, German, French, Spanish, Italian, Polish and Mandarin Chinese.