National Library of Ireland
Located on Kildare Street, The National Library of Irlenad has a large quantity of Irish and Irish-related including books, manuscripts, maps, newspapers, periodicals and photographs.
What can I expect
The National Library of Ireland is free to all visitors
Open 9:30am-5pm Monday, Thursday, Friday
Open 9:30am-7pm Tuesday and Wednesday
Features collection of papers, books and work books of famous writers
National Library of Ireland
The National Museum of Ireland is located on 7-8 Kildare Street which is only 2-min walk from National Gallery of Ireland. It is located in a building that was designed by Thomas Newenham Deane. Unlike other libraries, this one does not allow you to borrow books.
There are many differents types of pieces in this library which is either Irish or Irish-related which can be seen without charge. This varies from books, manuscripts, maps, music, newspapers, photogrpaphs and periodicals. In their collection their is material that was issued by both private and government publishers.
The library was established by the Dublin Science and Art Museum Act 1877 which said that the bulk of the collections that were in the possession of the Royal Dublin Society, the then Department of Science and Art should have access to them for the benefit of the public and of the society, and for the purpose of the act.
Collections
There are many collections in this library, some from very well known people. The main collection of the library is a combination of stock that was transferred from the Royal Dublin Society and then copyright deposits of all of the work that was published to Ireland. The library contains work by Roddy Doyle, Seamus Heeney, Michael D. Higgins, James Joyce, W.B. Yeats and many more.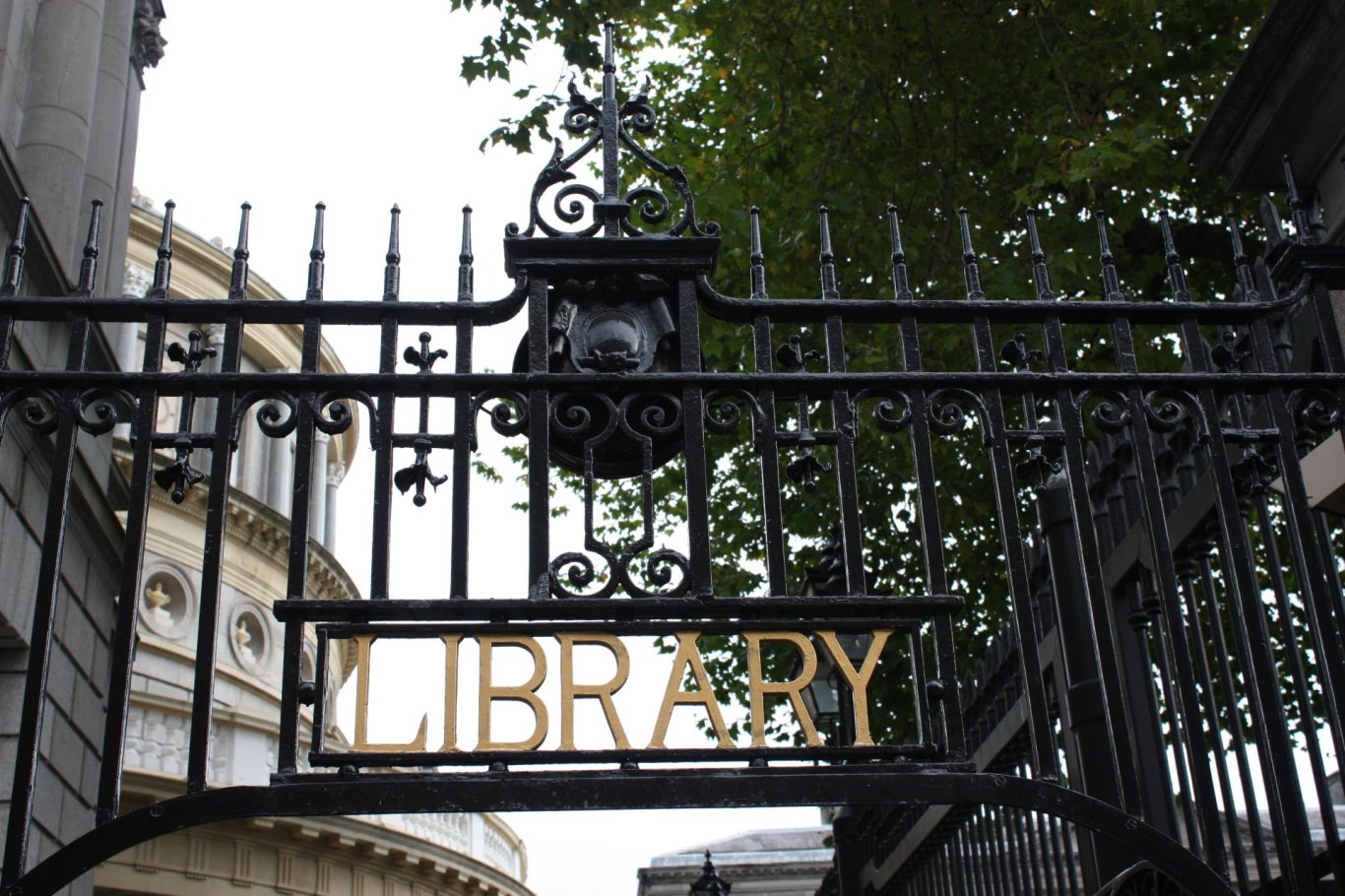 How to get there and other free attractions!
Stop 4 on the Hop-on Hop-off Tour will drop you on Nassau Street which is right beside the National Library of Ireland.
Also at Stop 4 is the Archaeology Museum and Trinity College where the Book of Kells is located.
At Stop 6 is the Natural History Musuem and Leinster House
Stop 7 at St. Stephen's Green, Little Museum (free with a Hop-on Hop-off Ticket)
Stop 12 is Dublin Castle home to Chester Beatty Library
Stop 18, IMMA which is the Museum of Modern Art
Stop 22, Decorative Arts and Hisotry Museum at Collins Barracks.