12 hours in Dublin – DoDublin's Best Attractions Guide for a Cruise Stop
Make the most of a short trip to Dublin City with DoDublin..
There's no surprise that Dublin has grown in popularity as a cruise destination in recent years – it's a city that promises unique experiences, with surprises around every corner. From the home of the black stuff at the Guinness Storehouse, to fantastic world-famous museums and attractions, beautiful views across Dublin Bay, to the stunning Dublin and Wicklow Mountains, it's a city that is as distinctive as it is beautiful.
DoDublin have put together some information on the best attractions to visit while in the city so if you're choosing Dublin as a stop on your cruise take a look. We've kept it short and sweet as we know how busy life on a cruise can be… you have so little time and so much to see!
The first thing to know is that The DoDublin Hop on Hop off Tour is by far the best way to get around to the city's best attractions when time is limited. Make the most of your time in the city by being brought directly to all the most important and must-see destinations, and learn all the critical information about Dublin from the famous DoDublin guides "true blue" Dubliners who know the city better than anybody!
The Guinness Storehouse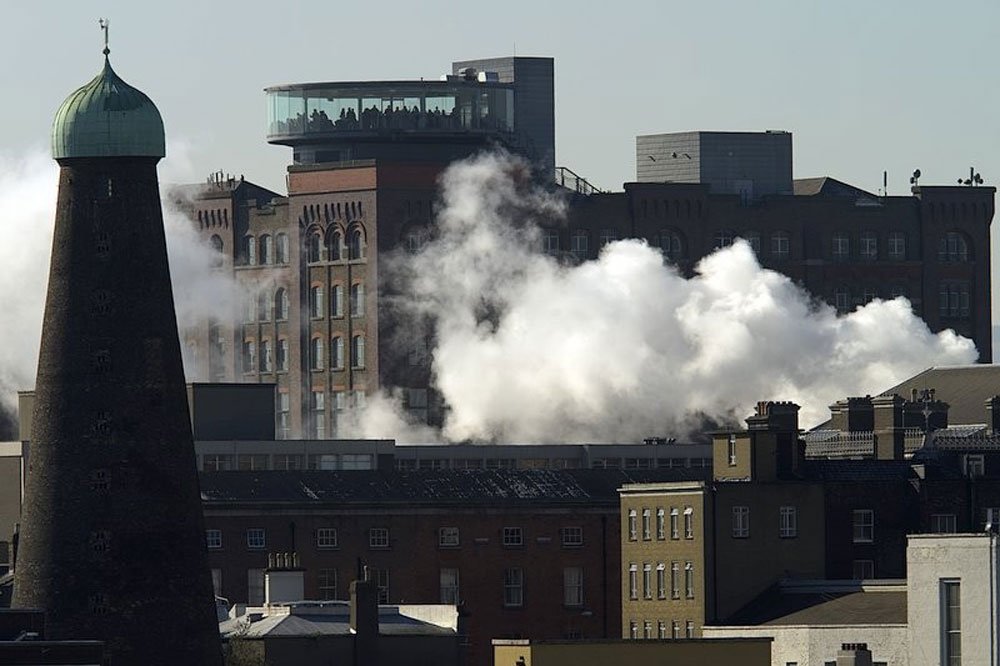 A visit to "The Home of Guinness" at St. James's is an absolute necessity… even if you don't like "the black stuff!" Visitors to the Storehouse undertake a self-guided tour over seven floors. If you wish… you'll learn about the staggering history of the humble pint of Guinness, and the impact it's had on the city of Dublin as well as around the world. You'll even get the opportunity to learn how to pour the perfect pint. Catch a glimpse of the stunning cityscape of Dublin and the Wicklow Mountains from the Gravity Bar… a perfect place for your Insta Stories!
Save time and buy a Fast – track Guinness Storehouse entry (You'll be glad you did when you see the queue that you'll be allowed to by-pass!).
A visit to the Guinness Storehouse usually takes about 2 hours. St. James Gate on the DoDublin Tour.
Trinity College/The Book of Kells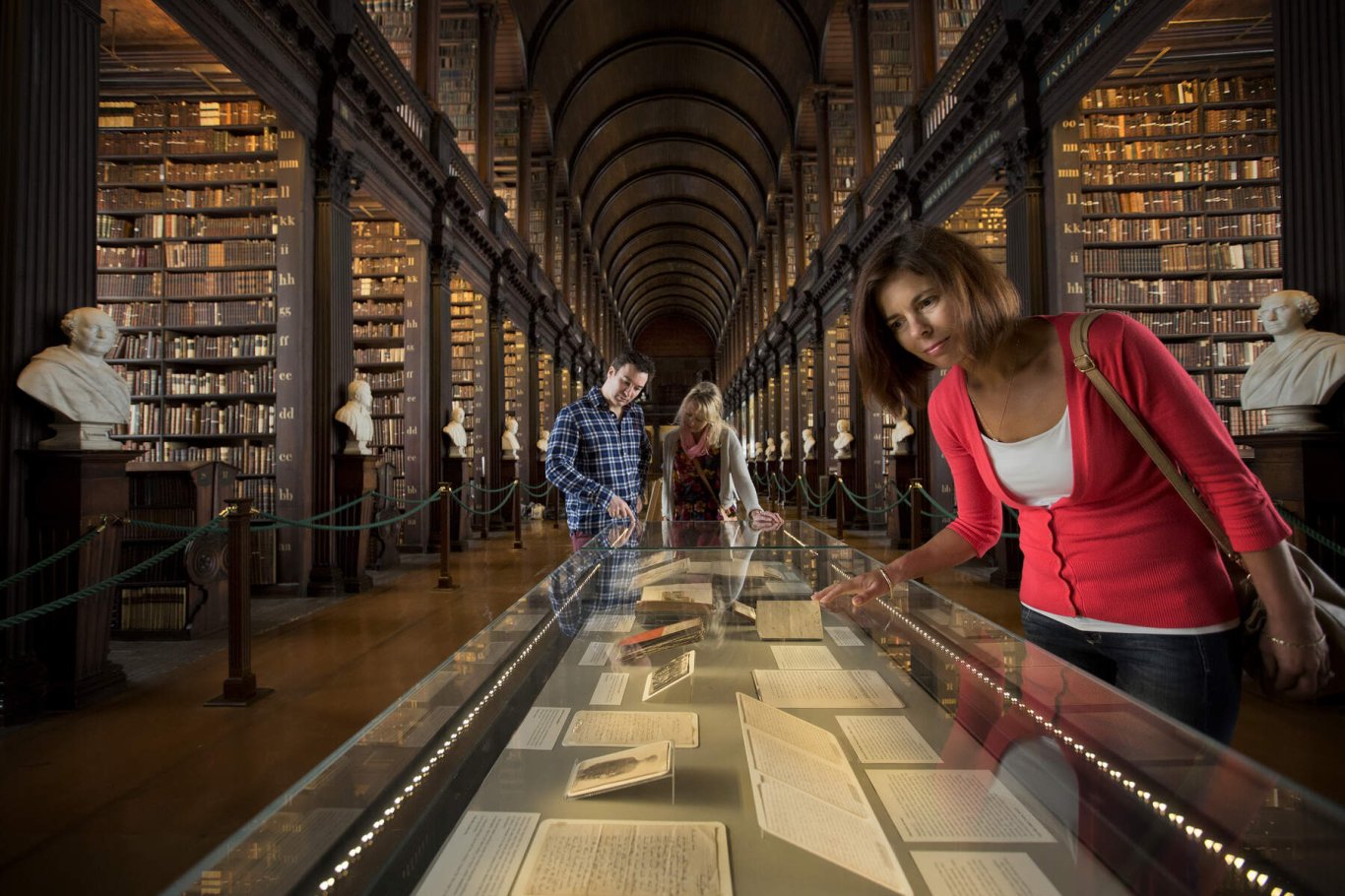 A library? A university? Surely it can't be all that impressive? We hope you'll take our word on this… when we tell you it definitely is! Inside the heart of Ireland's most famous university, the Long Room and the Book of Kells are rightly one of Ireland's most popular attractions. The Long Room has striking similarities to the library of Hogwarts in Harry Potter, and is impressive in every way and the Book of Kells is one of the most important and impressive manuscripts in the world. Written by Irish and British monks in circa 800ad it is a masterwork of western calligraphy and is Ireland's finest national treasure.
We recommend 90 minutes for the exhibition. College Green on the DoDublin tour.
Kilmainham Gaol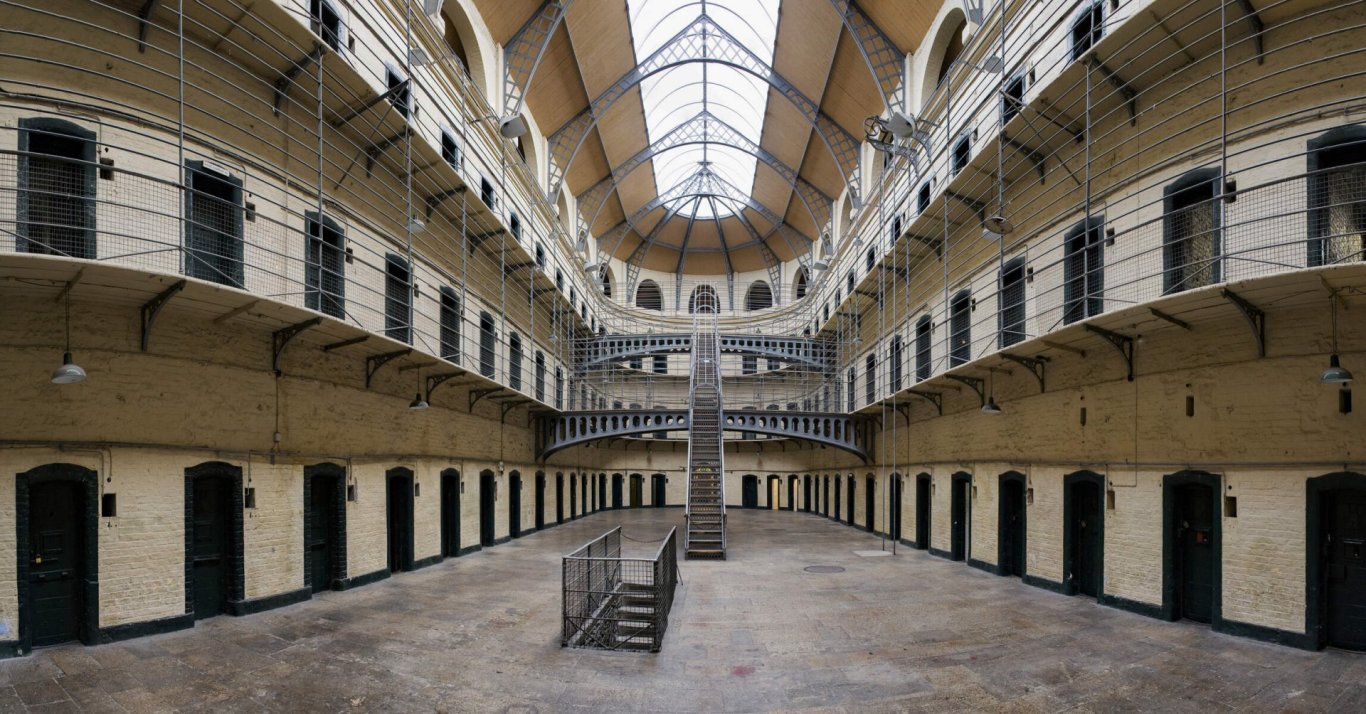 Kilmainham Gaol (pronounced 'Jail' – it's just the old spelling!) is a brilliant attraction rich in history and powerfully impactful. It's a remarkable site, and has held leaders from many of Ireland's Rebellions (we have had a few!). A large focus of the guided tour will be on 1916 which was a significant time in modern Irish history.
Advance Booking highly recommended. 1-2 hours visit time required. Kilmainham Gaol on our city tour. (If time allows, go for a stroll in the nearby Royal Hospital Gardens or the War Memorial Gardens or visit the wonderful Irish Museum of Modern Art - IMMA).
Christ Church or St. Patrick's Cathedral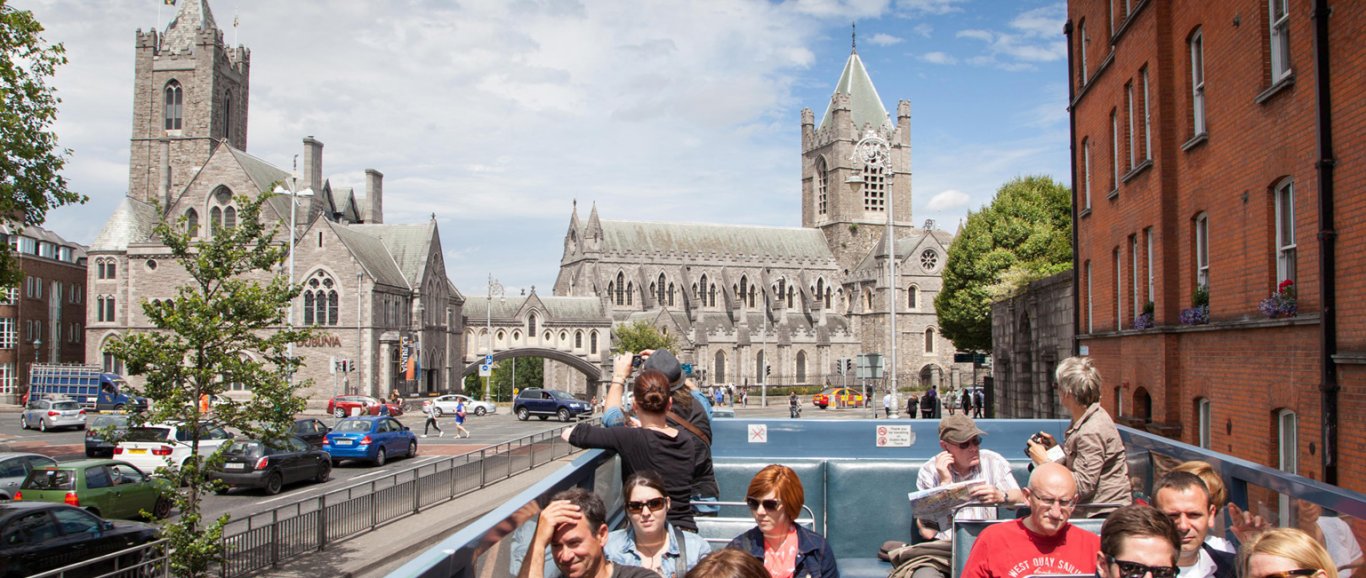 Given a little bit more time, we would say both! Located only just a few hundred metres from each other,
Christ Church Cathedral is Dublin's oldest building, and a place of pilgrimage for almost 1,000 years. Known for its beauty, architecture and exquisite floor tiles, it is home to a 12th Century crypt.
Saint Patrick's Cathedral is one of the most popular visitor attractions in Dublin. Built in honour of Ireland's patron saint between 1220 and 1260 Saint Patrick's Cathedral offers visitors a fantastic experience and is one of the few remaining buildings left in Dublin from medieval times. (Christ Church on the tour)
Allow one hour for either attraction.
That's our short guide to a quick-stop on your cruise when in Dublin. The live hop on hop off tour is a great way to make the most of the city, and will allow you to see all the best sites in and around the capital!
Check out these great reviews for the DoDublin hop on hop off tour from cruise passengers.
To explore some of the best green park areas around the city, check out DoDublin's guide to the best green areas.
Looking for a coffee? DoDublin spill the beans on Dublin's best coffee spots in this great guide.
If you're in the city for a longer period, check out some more hop on hop off options!