Dublin
City's Green Areas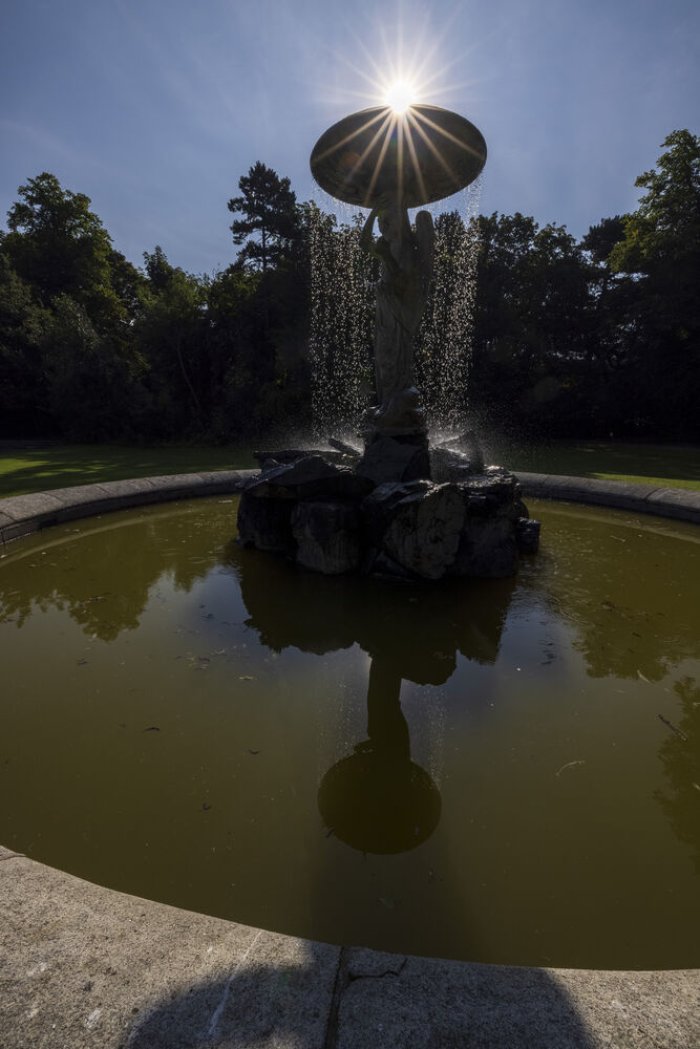 Iveagh Gardens
The Iveagh Gardens, while not as well-known as some of the others (they are nicknamed 'Dublin's hidden gardens') are a beautiful collection of gardens located close to Merrion Square and St. Stephen's Green.
The gardens include a wide array of landscape features including rustic grottos, sunken panels of lawn with fountain centre pieces, woodlands, a maze, American style gardens, archery grounds and rock features. The Iveagh Gardens were restored to their former glories in 1995 and the gardens are now a close replica to what they were in their 1850's prime. We recommend you see the gardens for yourself, it's a place where many Dubliners go for a quiet reflective stroll. You'll also find the stunning Museum of Literature Ireland overlooking these gardens.
DoDublin stop at St. Stephen's Green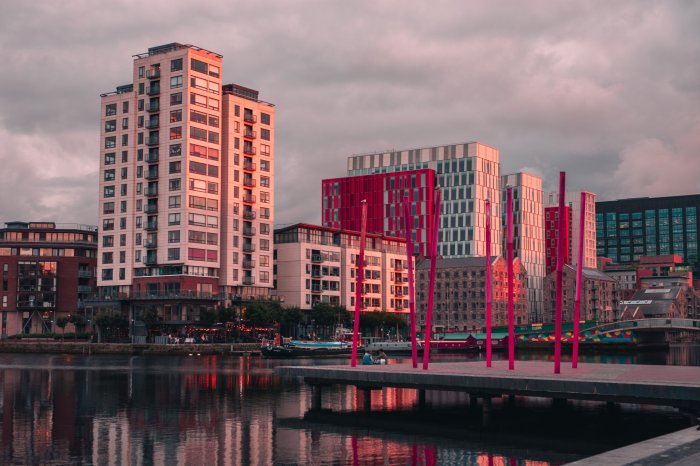 Grand Canal
The great thing about the Grand Canal is that it runs along the whole south side of Dublin city centre making it easy to join at any point of the route. You'll find the canal is only a 10-15 minute walk from St. Stephen's Green, Dame Street, Kilmainham and Newmarket Square
Along the way, you'll bump into one of Ireland's most well known poets/novelists, Patrick Kavanagh. He was known to sit along the banks of the canal to reflect and seek inspiration. Kavanagh is forever immortalised with a statue of him sitting on a bench at the canal side. Be sure to say hello.
DoDublin stops at Grand Canal Square and Merrion Square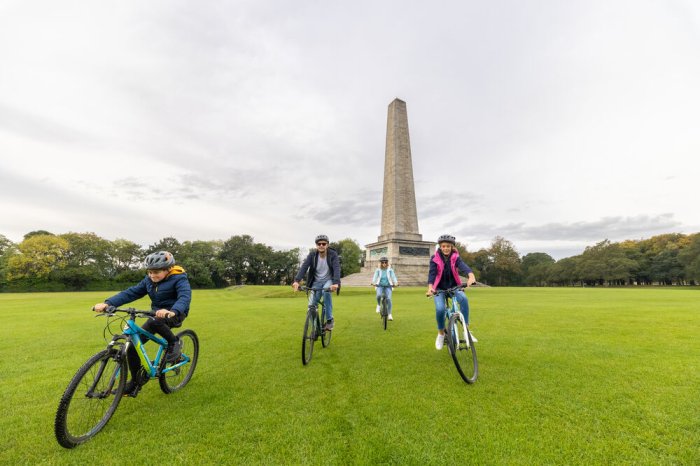 Phoenix Park
Did you know that Dublin is home to the largest enclosed park in Europe? That's right, it's the Phoenix Park on Dublin's north side. The park features green as far as the eye can see and is also home to a herd of deer, you might be lucky and catch a glimpse of them as they frolic about amongst the trees and grassy areas.
You may also see the President of Ireland, he lives in the park in Áras an Uachtaráin. It's a fairly long walk to complete the full park, it covers 1,752 acres so we suggest donning a pair of comfortable shoes if you venture along for a stroll.
DoDublin stop in the Phoenix Park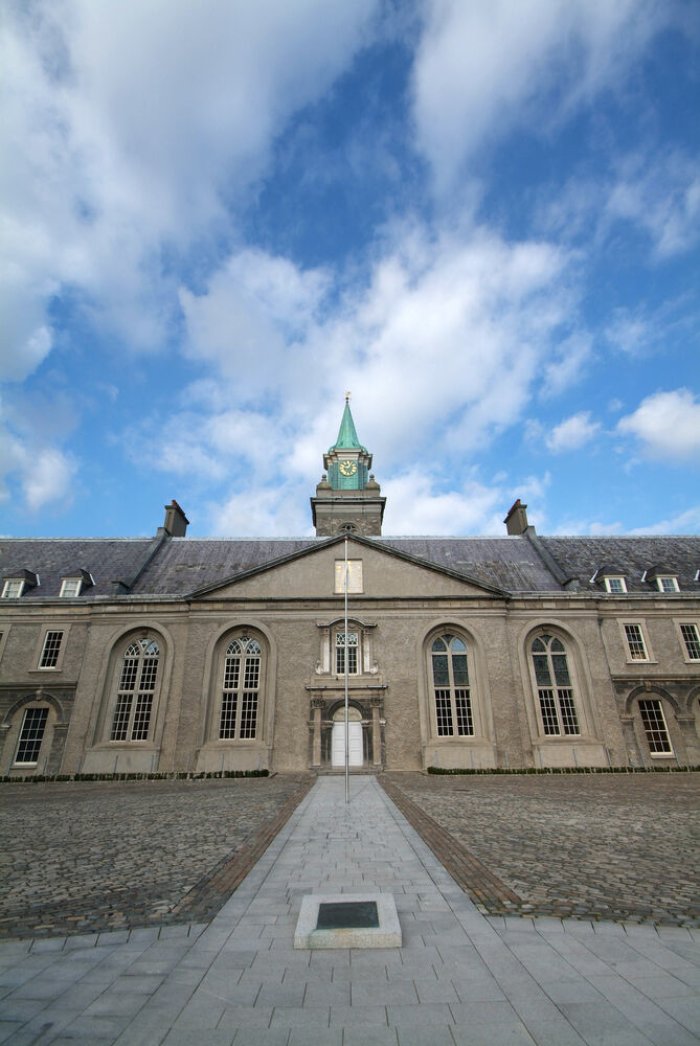 Royal Hospital Kilmainham
Built in the 17th century at the Queen's royal command, the wonderful gardens at the Royal Hospital in Kilmainham were originally cultivated to serve medicinal purposes. Over the years, they proceeded to become the private gardens of the Master of the Royal Hospital who was once in command of all British Army Operations in Ireland.
The gardens are architecturally based on Les Invalides in the city of love, Paris. The current layout features 3 different dimensional features and contain fountains, the magnificently sculpted terrace and steps, and trees of all varieties. Located on the grounds is also the Irish Museum of Modern Art, one of our favourite places in the City. While in the area, it would be wise to check out the amazing and widely-acclaimed Kilmainham Gaol.
DoDublin at The Royal Hospital, Kilmainham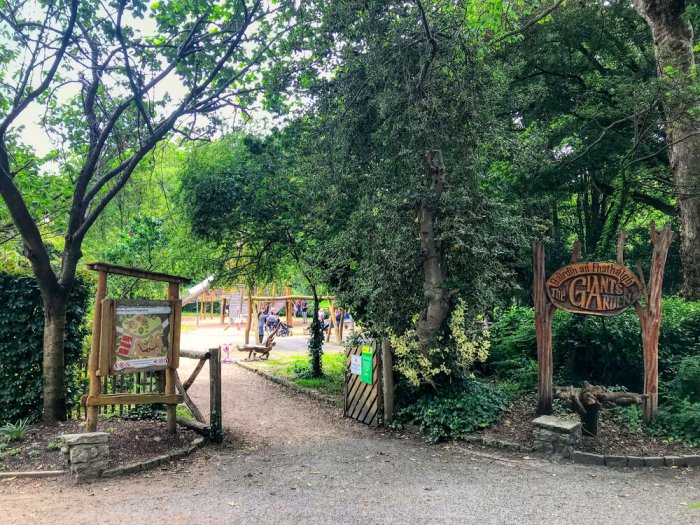 Merrion Square
Merrion Square, laid out in 1762 on Dublin's south side is a Georgian era garden square. The layout of the park features an English landscape garden approach with contoured grass areas, tree clumps, curved sunken pathways and perimeter planting all featuring prominently across the 11.7 acres. Beautiful georgian houses can be seen on three sides of the square, many famous Irish figures such as Oscar Wilde, W.B Yeats and Daniel O'Connell lived in these beautiful houses.
There are many tributes to famous Irish people within the park. There is a bust featuring the likeness of War of Independence leader, Michael Collins, a 'joker's chair' in memory of beloved Irish comedian Dermot Morgan and a full colour statue (the only colour statue in the city) of the author, playright and poet, Oscar Wilde who was born in No.1 Merrion Square.
DoDublin stop at Merrion Square
St. Stephen's Green
Located close to one of the main shopping streets in the country, Grafton Street, a list of places to walk in Dublin wouldn't be complete without St. Stephen's Green. It's not the biggest but is a great escape from city life.
Like it's close neighbour, Merrion Square, there are many tributes to heroes of Ireland's past dotted around 'the green' as it's known locally. See commemorations to the Royal Dublin Fusiliers who died in the Second Boer War, the bronze statue at the Merrion Row corner of Theobald Wolfe Tone (leader of the 1798 rebellion) and many more interesting pieces of history forever remembered in this idyllic setting just off the main thoroughfare.
Check out the stunning Little Museum of Dublin closeby!
DoDublin stop at St. Stephen's Green
Ever wonder where all the green areas are when you arrive in Dublin? Wonder no more, check out DoDublin's top tips on the best green areas located in and around Dublin City Centre. Hop on the DoDublin City Tour and ask our driver/guides whether the Phoenix Park or St. Stephen's Green is their favourite Dublin location for a quiet stroll, maybe it might be somewhere completely different.
There are plenty of places to spend a sunny afternoon in Dublin, especially in our city's stunning parks. But whatever the season, whether it's a long hot summers day, or whether you are kicking the golden leaves in autumn, Dublin's grassy spaces are spread throughout the city, and provide a perfect place to step away from busy street.
So whether you want to enjoy some of the immaculate Georgian squares, or the relative wildness of the Phoenix Park, or just a short stroll along a canal, DoDublin have picked some of the best options for you in Dublin!
Still need more space? For some out of city experiences, check out the stunning National Botanic Gardens, Malahide Gardens and Newbridge Farm.