Day Tour from Dublin: Titanic & Belfast
This Tour is Not Currently Available, But We Offer Two Alternatives;
What can I expect
Experience Titanic Belfast - named World's Leading Tourist Attraction
Discover a candid history of Belfast on a Black Taxi Tour
See murals in Belfast's Falls Road and Shankill Road
Free time to explore the city's stunning hidden gems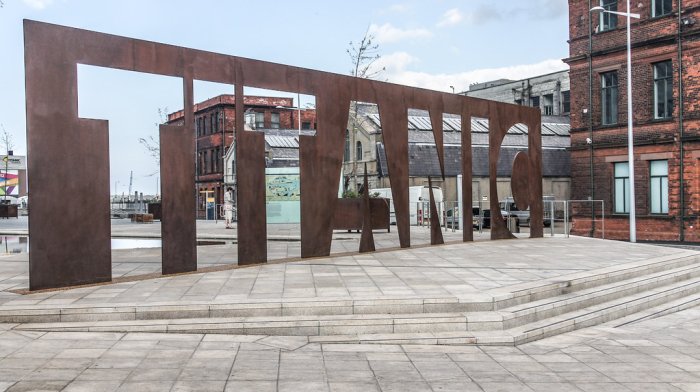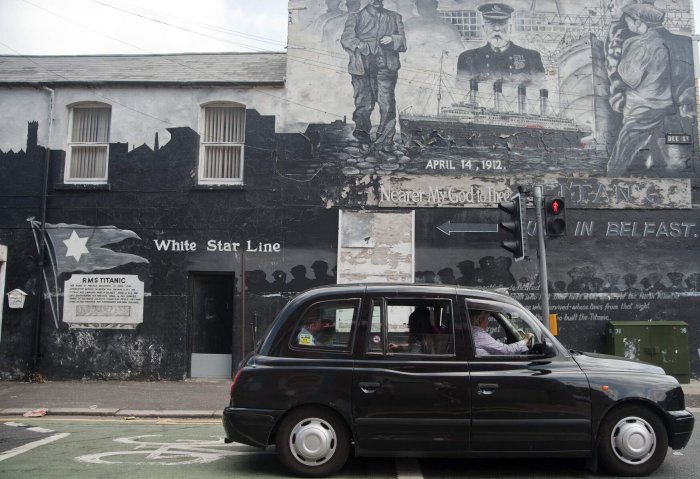 Titanic & Belfast Day Tour from Dublin
Discover Northern Ireland's vibrant capital on one of the most popular day trips from Dublin. Just a few hours north of Ireland's capital, Belfast has grown in popularity and is now a city with plenty to see and do for the day visitor. From Titanic Belfast, named the World's Leading Tourist Attraction, to the historic shipyards, stunning city architecture, black taxi tours, world-class museums, and varied art scene, there's never been a better time to visit Belfast.
Titanic Belfast
The first visit of the day is to The Titanic Belfast exhibition. Titanic Belfast is the world's biggest and best experience of the world's most famous ship. Named the World's Leading Tourist Attraction 2016, it is the biggest and best experience of the most famous ship in the world. Extending over nine interactive galleries, with fascinating exhibitions, dark rides, full-scale reconstructions and innovative interactive features, you will learn all about the fascinating story of the ill-fated ship. Walk the decks, travel to the depths of the ocean and uncover the true legend of Titanic in the city that built her.
Following on from the world-leading exhibition, you will have lunch, followed by a quick visit to the Republican museum.
Black Taxi Belfast Tour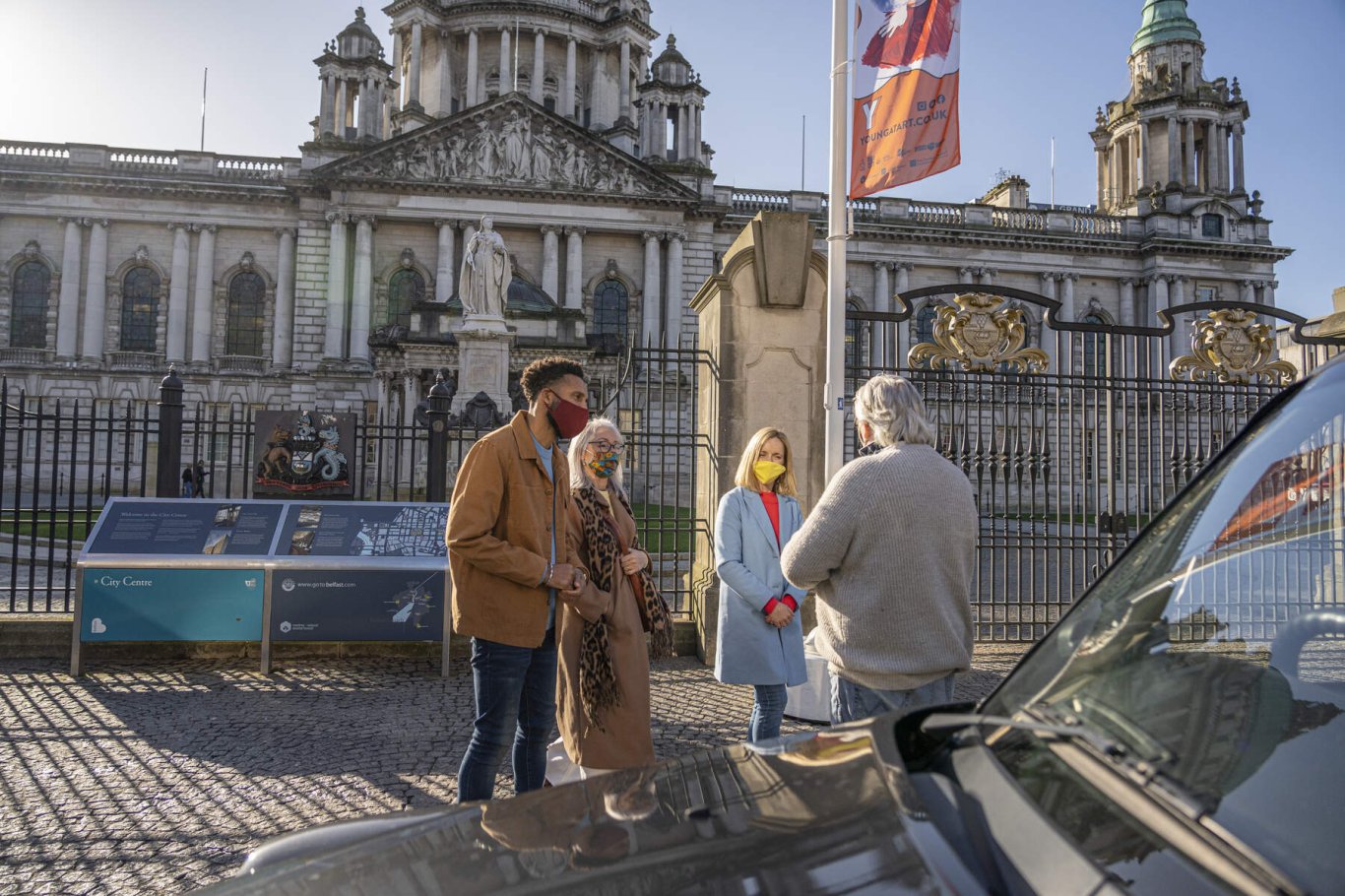 You will then be brought for an interesting political taxi tour of the Falls Road and Shankill Road. These areas were deeply affected areas of Belfast during The Troubles, which led to the construction of the Peace Wall to divide Republicans and Unionists.
Free Time to Explore Belfast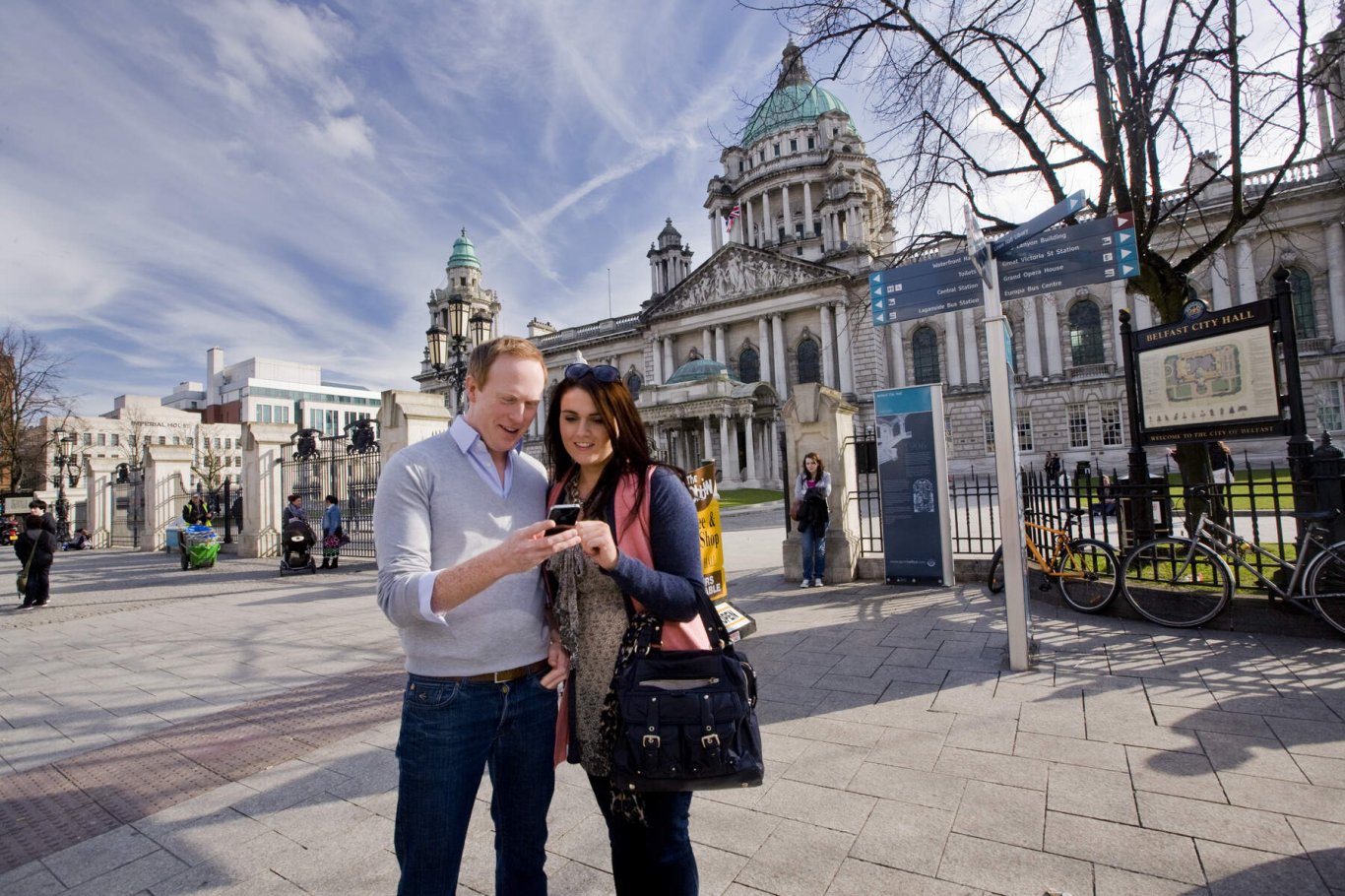 You will have free time to explore Belfast city centre and visit some of Belfast's famous sites before returning to Dublin. Wander around the stunning Belfast City Hall, with its stained glass windows, artworks, and historical artefacts. Or discover the Cathedral Quarter, or the artisitic Glass of Thrones around this fascinating city.
Travel Back to Dublin
Finally, we will listen to some traditional Irish music as we relax on the state of the art coach after a full and exciting day - reminisce on your Belfast tour as we return to Dublin.
Itinerary
08:00 AM: DEPART DUBLIN from the Molly Malone statue
10:30 AM: Arrive at Titanic Belfast
1:30 PM: Black Taxi Tour
3:00 PM: Free time to discover Belfast
7:30 PM: Arrive back in Dublin. Drop off at Dame St, or the Riddler Restaurant.
All times are approximate, and subject to traffic conditions.
Tour Duration: 12 Hours (Approx)
Ticket price includes all entrance fees to Titanic Experience and Black Taxi tour.
Food and drink is not included in ticket price.
Tour Pick-Up @ 8:00am at the Molly Malone statue on Suffolk Street
Tour Drop-Off @ 7:30pm on Dame Street, or the Riddler Restaurant if you have booked dinner.
All times are approximate and subject to change based on traffic conditions.