Renowned for its breath-taking views and peaceful atmosphere Wicklow is an ideal location to see the best of Ireland with Irish Day Tours. From the local villages, traditional sheep farms and historical landmarks there is plenty to keep you entertained for the day.
What can I expect
Explore the Wicklow Way
Beyond The Trees admission in Avondale
See a Sheepdog Farmer in Action
Discover the beautiful Glendalough and its Monastery
Enjoy Wicklow's finest Villages and History
Also available from Extreme Ireland - Irish Day Tours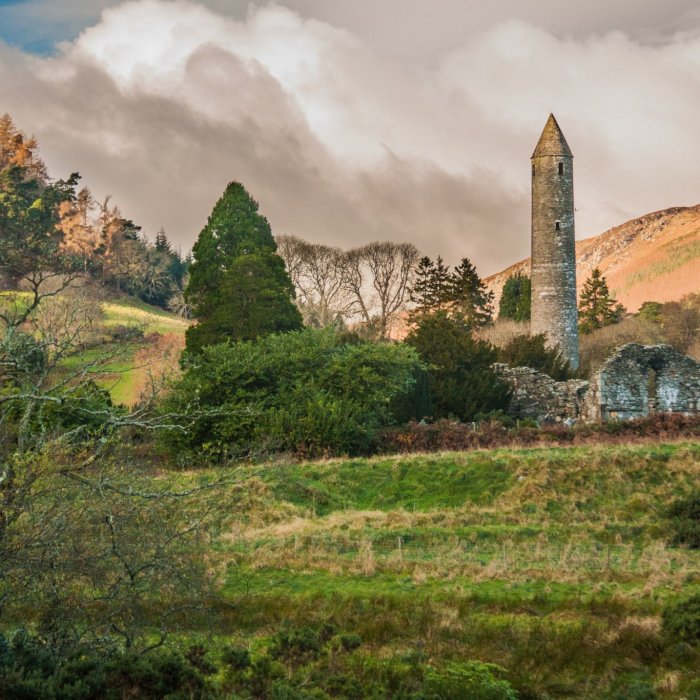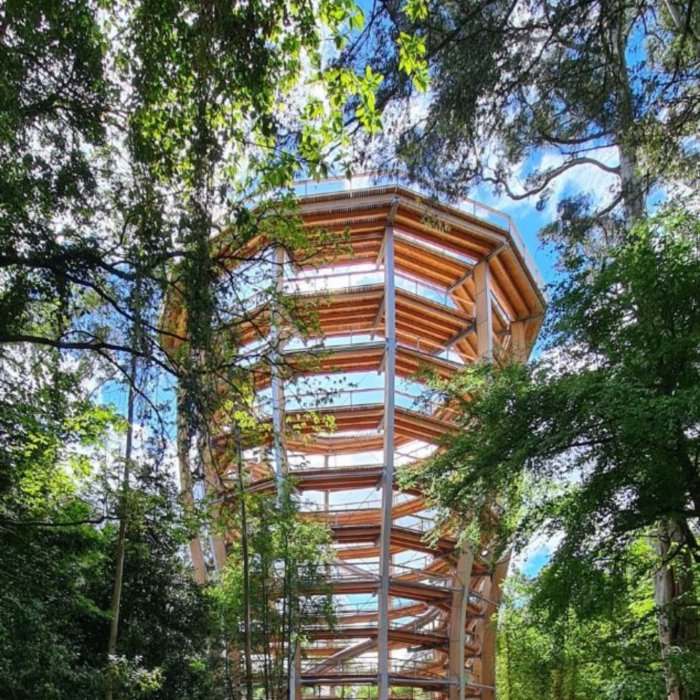 Dive into the Wicklow Way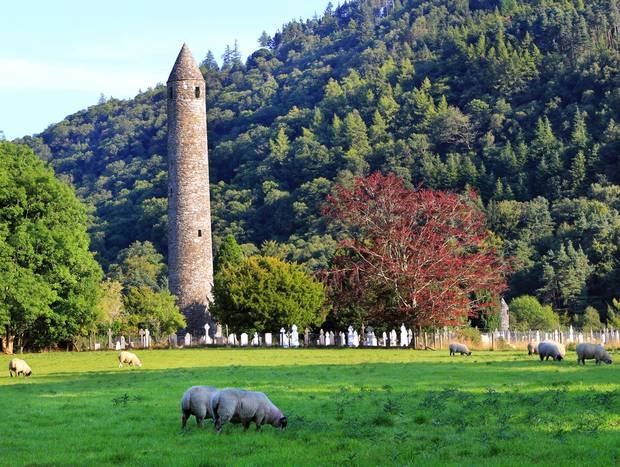 The day kicks off from Dublin city, at the Molly Malone statue (see on map) located on Suffolk Street at 8.30am. From here visitors will head to Avondale, Wicklow where you will visit a new visitor attraction called 'Beyond The Trees'. This magnificent treetop walk and enjoy spectacular views of the countryside in Wicklow.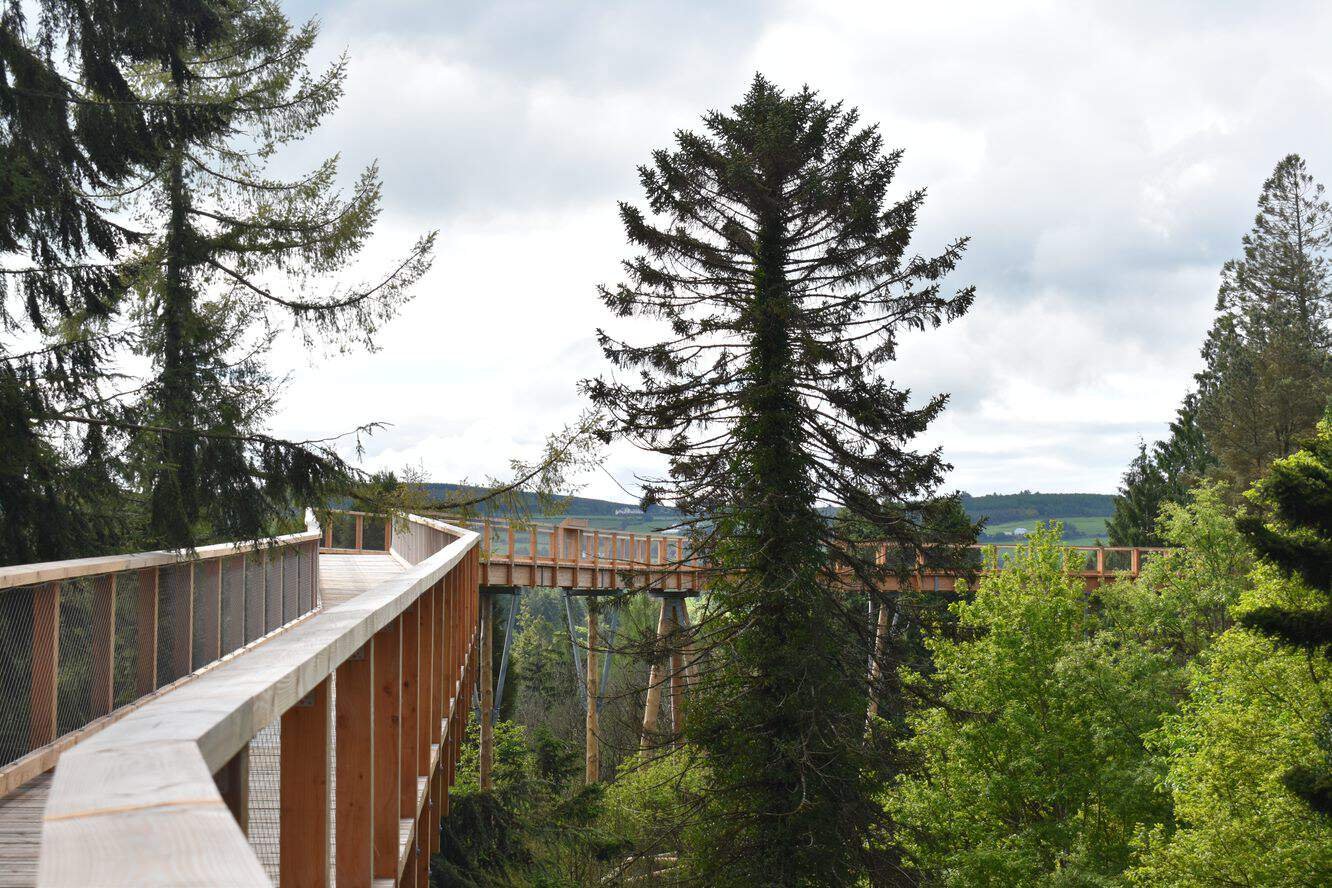 This will lead you to the next stop, Glendalough. You will gain the 'Afternoon Advantage' by avoiding the busy morning tours and enjoy the peaceful lake and Abbey. Here lies a 6th century monastery which played an important role in Irish history and is a must-see attraction.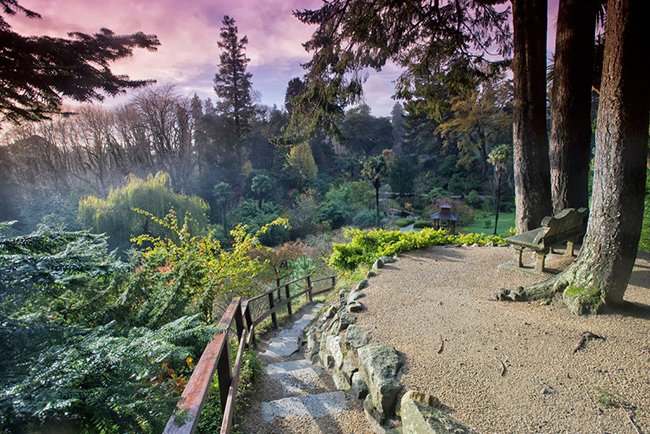 The next stop will be Hollywood! Not California but a small Wicklow village that was around long before it's more famous namesake. This spot is filled with unique views and great photo opportunities and your guide will take you through the valley here.
At your final stop you have the chance to experience an Irish sheep farm and get the chance to see a rural farmer in action demonstrating his daily duties.
The tour will return to Dublin for 17:30, this may vary depending on traffic conditions.
This trip is a memorable and worthwhile way to discover what Ireland has to offer and step outside of the busy city for the day. Each tour is directed by highly qualified, knowledgeable and entertaining guides.
Itinerary:
8:30 Depart Dublin
09:30 Beyond The Trees, Avondale
12:00 Glendalough
14:30 Hollywood
15:30 Sheep Farm
17:30 Arrive back in Dublin
Buy Wicklow & Glendalough - Irish Day Tours Tickets
Day tour from Dublin on luxury bus
Tour Duration 9 Hours (Approx).
Fully guided experience enterance fees included.
Tour pick-up @ 8.30am at Molly Malone statue on Suffolk Street. (see on map)
Tour arrives back to Dublin City @ 5.30pm.
All times are approximate and subject to change based on traffic conditions.
Children 4 & under are free of charge