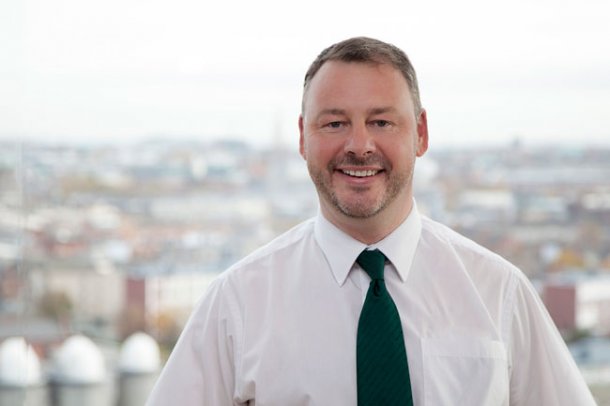 What's your favourite story to tell about Dublin?
The story of the Irish Harp facing to the left on Government Buildings and the way
it faces to the right on Guinness products.
What hidden gems do you advise tourists to visit?
Chester Beatty Library, a wonderful collection of different artefacts from different
cultures and religions all in the one location.
What's the strangest/funniest question you've been asked by a tourist?
Do they really use Guinness in Beef and Guinness Pie?
Who are the chattiest tourists?
All tourists leaving the Guinness Storehouse are always ready for a chat!
What tripadvisor are saying about Dennis:
"Fantastic experience"
We took the 'Hop on Hop off' bus tour today and were lucky to have Dennis as our driver. He was informative as well as very entertaining and made the trip a brilliant experience. Thoroughly enjoyed it.
"Dennis is funny and knowledgeable!"
Took the tour for two days and the first day we had Dennis, he was so good with historical information, singing and overall fun! I have done the Dublin double decker many times usually with another company but this one has proven to be the best. Worth every cent!
"Dennis is a legend"
Chose this tour as we were enticed by the persuasive banter of Dennis at the bus stop. We were not disappointed! The bus tour is a really great way to see a lot of Dublin and Dennis is so knowledgeable about the history of the City, we learned so much. Dennis sings too so we were thoroughly entertained throughout. The buses run regularly about every 15 mins so you don't have to wait long for the next one if you hop on and off.
"Hop on hop off bus tour"
Went on the green around Dublin bus this morning, we were greeted very warmly by our driver Dennis. What a guy!! He had a great sense of humour and a great knowledge of this beautiful city. He even sang some Irish songs, then Waltzing Matilda for us Aussies on board. He really made our day. Well done, he is an awesome guide and driver. Thankyou.
"Entertaining & informative"
Strongly recommend a tour on the hop on bus, a great way to get a feel of the place and quickly learn of points of interest. If you are lucky you may get Dennis as your tour driver, his sense of humour, singing and passion for Dublin was one of the highlights of our holiday.