Discover Dublin Attractions, Virtually!
Wish You Were in Dublin?
(Note: This article was written during Covid restrictions in summer 2020)
We all do! While being stuck at home during travel restrictions is tough, we invite you to discover Dublin on a virtual tour of Dublin's attractions with virtual offerings - we hope it offers enough inspiration to join us one day and discover some of Dublin's Best Attractions in person!
Get Up Close at Dublin's Most Popular Attractions!
Wander around Dublin's iconic Glasnevin Cemetery, get a birds-eye view of Dublin from O'Connell Tower, see what the lions are up to at Dublin Zoo, or listen to the brilliant shows the Museum of Literature Ireland have released.
Sure, you'll be looking at a screen, but you'll see new places, hear new stories, and pick up some facts you weren't aware of! Call it a warm-up for that moment when you will be able to discover Dublin Best Attractions for real!
Dublin Zoo
One of Dublin's favourite family attractions - Dublin Zoo is really missed by visitors! With live webcams throughout the zoo, you can watch the penguins swimming and playing, look at the giraffes, rhinos, and zebras peacefully wander the African Savanna; and see the herd of Asian elephants in the Kaziranga Forest Trail. A brilliant activity for all the family!
You can view all the action here! To plan a real visit to Dublin Zoo, check out DoDublin's page on Dublin Zoo here!
Teeling Whiskey Distillery
You can discover one of Dublin's leading distilleries online now. Based in the heart of Dublin's Liberties, Teeling Whiskey Distillery is located in the historic centre of whiskey production in Dublin. Discover the distillery here! Teeling are also running a #TeelingAtHome Campaign on Social Media which shows simplified versions of the distillery's cocktails that people can make in the comfort of their own home. Check out some great recipes here!
You can book tickets for Teeling Distillery's best tours through dodublin.ie!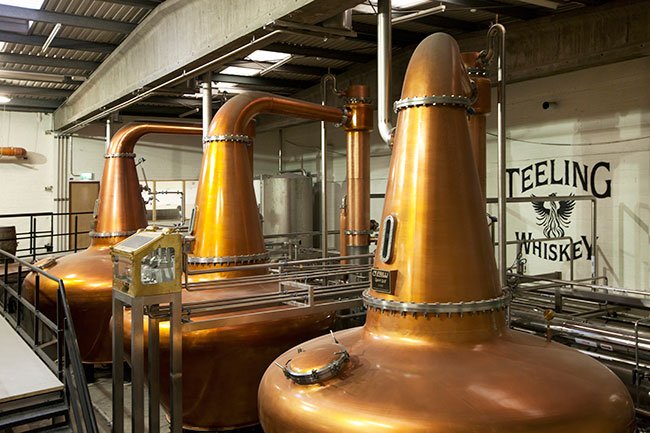 EPIC - The Irish Emigration Museum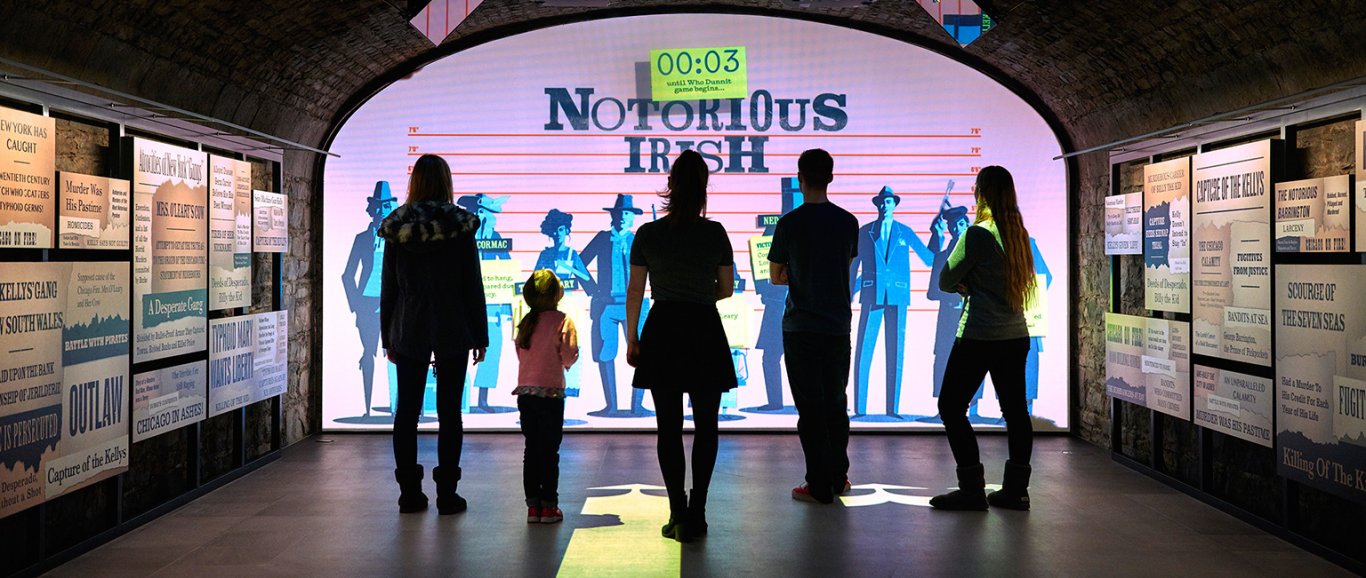 EPIC - The Irish Emigration Museum has developed virtual tours for almost its entire museum! Think you know Ireland? Think again! Learn everything about how Irish people have impacted on the world. From inventors, explorers, and world-class Irish sportspeople, this is a great opportunity to learn a lot about Ireland!
Discover EPIC Museum and plan your visit!
Dublinia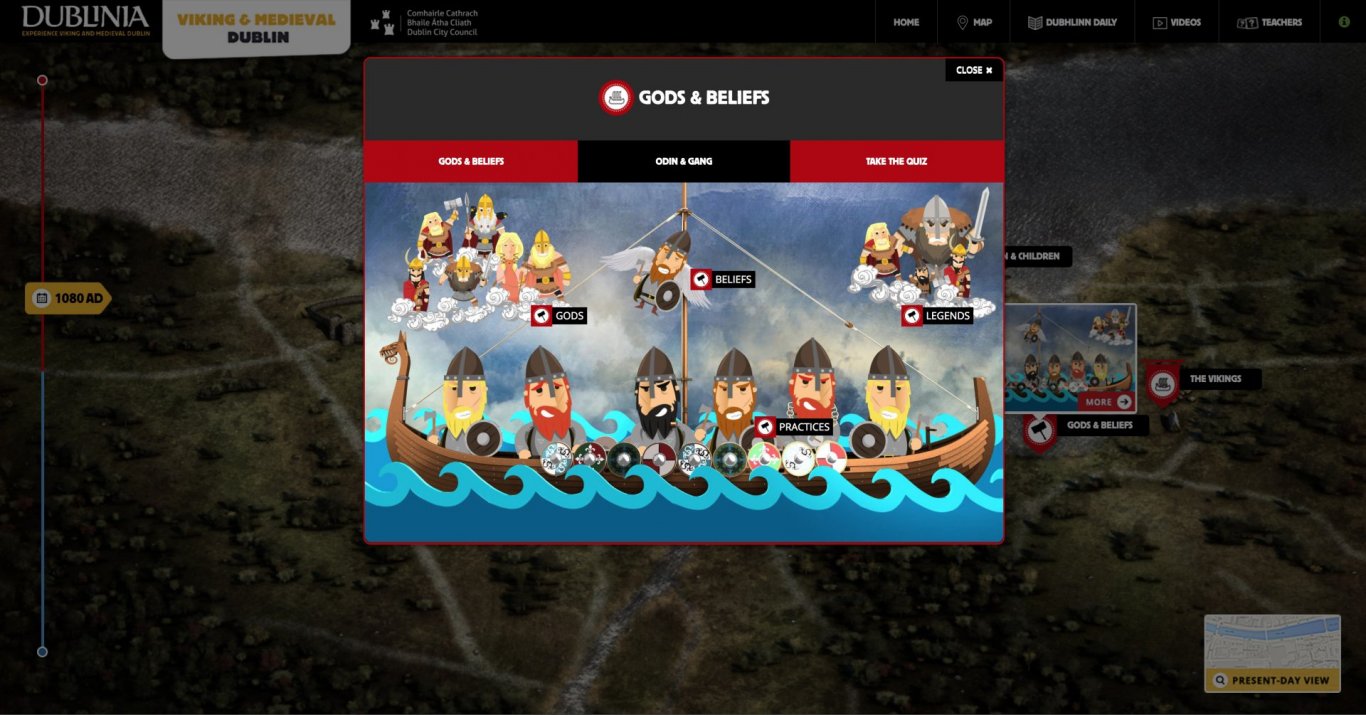 Travel back in time and visit a Viking house and street, a medieval merchant's house and the medieval fair. Learn the history of the battle of Clontarf and discover an online learning section on Dublinia's website which includes nine audio visual animations with interactives on nine historical sites in Dublin - a super primary and secondary school resource to do at home!
Start your virtual learning here! For the real Viking experience in the heart of Dublin, plan your visit here!
Glasnevin Cemetery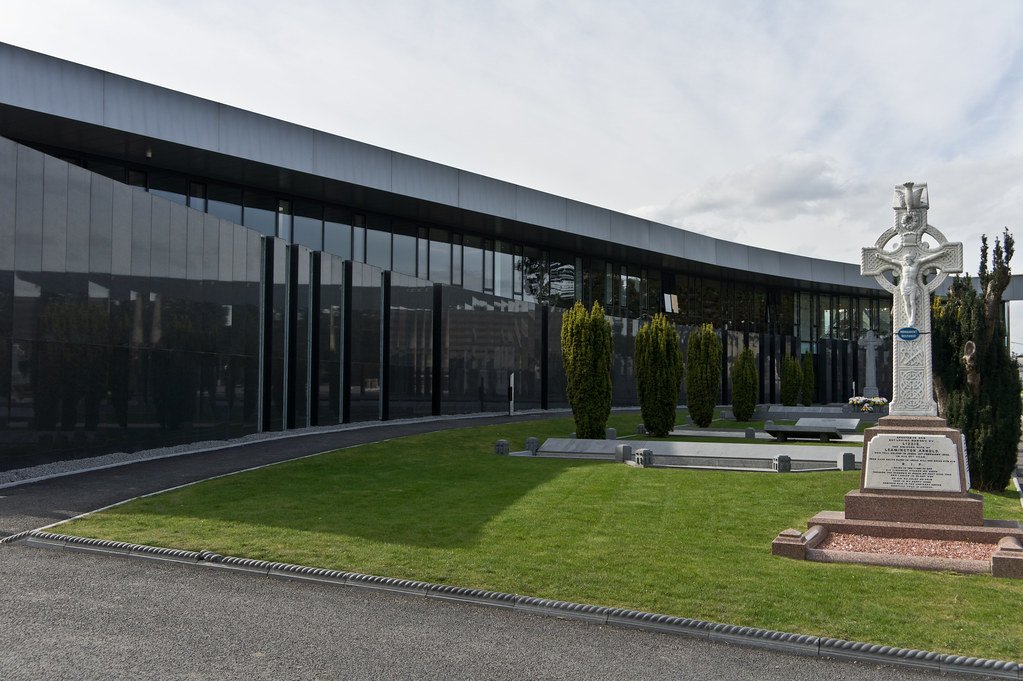 Wander (Should we say scroll and tap?!) your way around Glasnevin Cemetery's Exhibition and the stunning O'Connell Tower. Look out the four windows and get a birds-eye view from the top of the tower and see across Dublin… even as far as Wicklow!
Discover Glasnevin's virtual tour here! For more information, check DoDublin's guide to planning a visit to Glasnevin Cemetery Museum.
Dublin Castle State Apartments
Stroll around Dublin Castle's stunning state apartment rooms and discover the venue for inaugurations and prestigious functions. Originally built as the residential and public quarters of the viceregal court, the state apartments are now the venue for Ireland's presidential inaugurations and prestigious functions.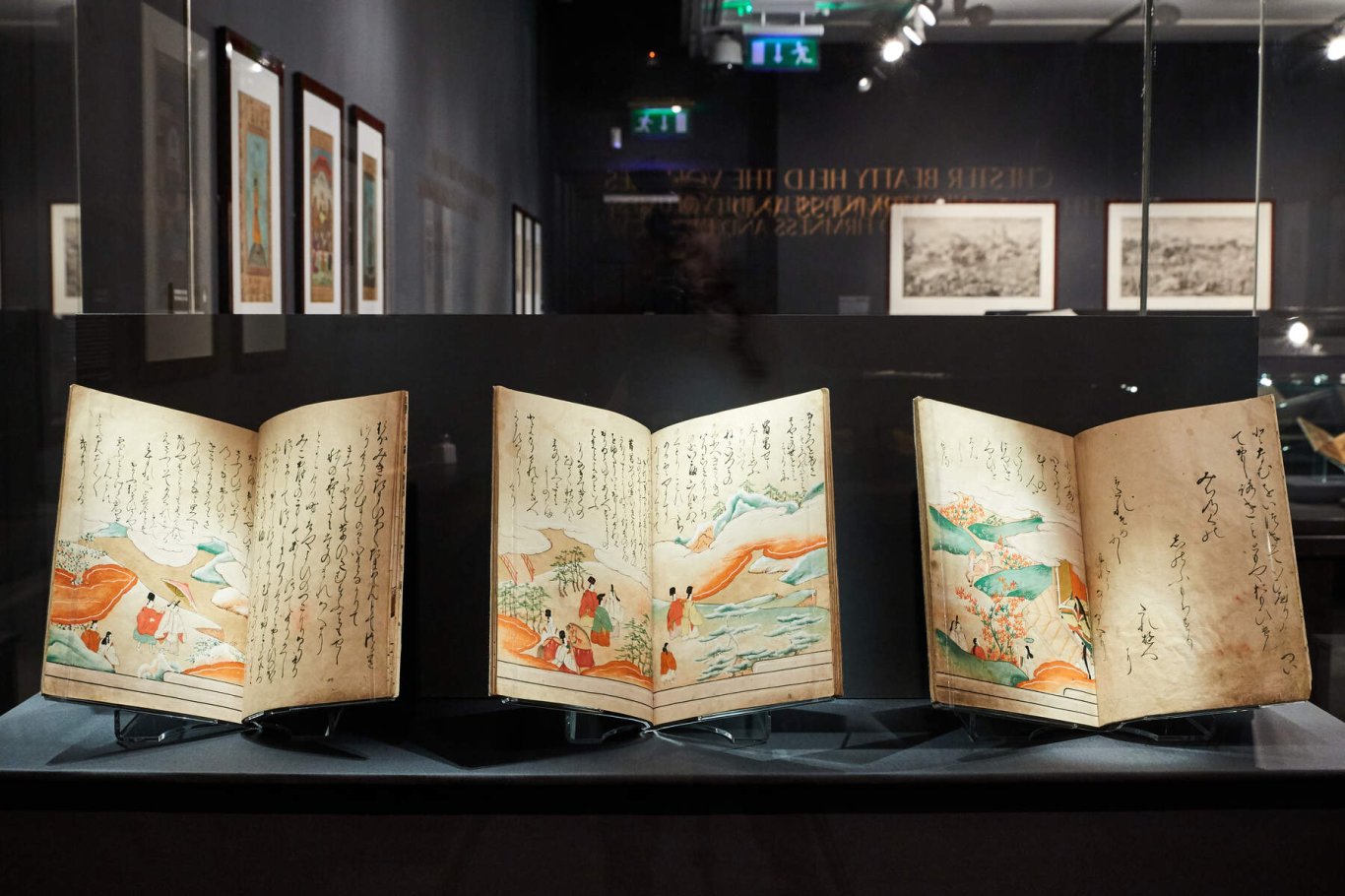 Take a virtual tour in 3D of the Chester Beatty Library, visit the digital collections or explore the learning resources for parents and teachers. Or be creative on your next video call - the Chester Beatty Library have also provided packs of Free Virtual Meeting Backgrounds - taken from the Chester Beatty collections!
National Gallery of Ireland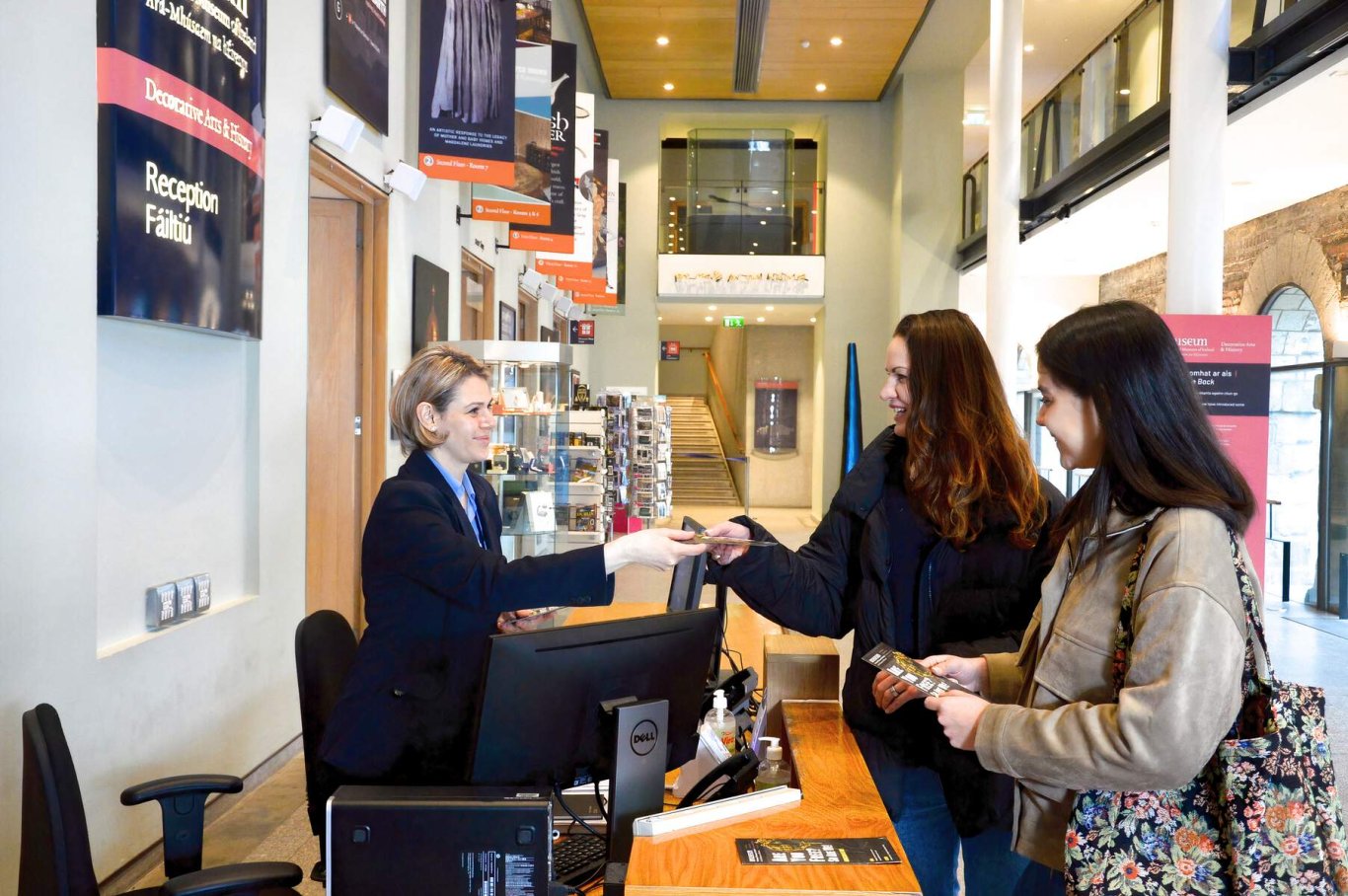 Explore the stunning galleries and spaces around the National Gallery of Ireland. Or discover their vast amount of activities in the Explore & Learn section - from sensory activities, to drawing, colouring, and you can even Explore the Renaissance!
Kilmainham Gaol
Kilmainham Gaol, one of Dublin's most popular attractions, have a series of videos to mark the anniversary of the execution of four of the leaders of the 1916 Rising on their Facebook page. With scenes from the cells where the leaders were held, they have developed fascinating videos to date!
Plan your visit to Kilmainham Gaol now!
Museum of Literature Ireland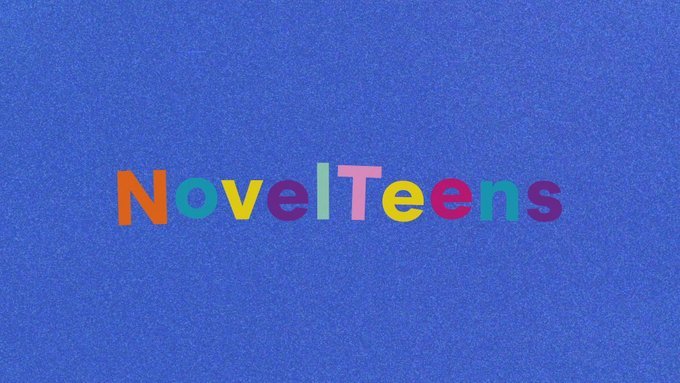 With everything from podcasts from famous Irish writers, to an opportunity to immerse yourself in the sights and sounds of Georgian Dublin while following the footsteps of Jonathan Swift, the Museum of Literature Ireland have bountiful content to keep you occupied during travel restrictions! And for teenagers in the household, MoLI have created NovelTeens!
Visit Dublin's leading literary attraction today!
National Leprechaun Museum
The National Leprechaun Museum is a museum encouraging visitor to voyage back to your childhood, and bring back the memories and immerse yourself in a world of myth and legend. Now they have developed fascinating online content called - Where the Story Begins. Where the Story Begins is a podcast from the National Leprechaun Museum exploring common and forgotten places around Ireland through stories.
We're all in this together, and staying in is the best way to stay safe for now. But that doesn't mean you can't enjoy some of Dublin's best-loved sights from home! We look forward to being able to get out and about with you on-board!
Looking for some international inspiration? Check out Google's collection of virtual tours for some of the world's best known attractions!