The Academy
The Academy is one of Dublin's biggest nightclubs that includes vast space for performers and dancers alike. The nightclub covers three floors and is the only club on our list on the Northside of the Liffey. The club is centrally located at 57 Middle Abbey Street, a 2 minute walk from the Spire! The Academy is used as a concert venue as well as a club with weekends usually being dedicated to club nights. There is always a good atmosphere in the club which has a spacious and well vented dance floor.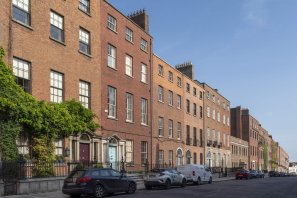 House Dublin
House Dublin is situated in two Georgian Townhouses on Leeson Street. House serves lunch, dinner and opens until late. There is a sizable dancefloor downstairs but before you head down there we suggest relaxing by their fire before going for a boogie. If you're lucky, you might even spot a celeb or two in this chilled out Dublin Club.
Whelan's
One of the places to be in Dublin if live music is your thing. Many famous faces have played this famous Dublin venue before including Ed Sheeran. Whelan's is famed for its terrific atmosphere and great quality of music. If you're not into the live music scene then you need not worry as DJs also frequently play Whelan's and also they play host to silent discos. Located at 25 Wexford Street, it's highly regarded as one of the places to be in Dublin for a night out.
Opium Rooms
One of Dublin's newest nightclubs Opium Rooms has only been opened a little over a year and already it is one of Dublin's top nightclubs. The club spans over three floors with a main room, a garden and a lounge. Opium Rooms is a multi-purpose nightclub playing host to some terrific live music gigs as well as also being one of Dublin's top nightclubs with a terrific variation of music and themed nights. Centrally located at 26 Wexford Street we highly recommend you check it out on a night out in Dublin.
Dicey's Gardens
One of the most popular venues on Dublin's Southside is undoubtedly Dicey's Gardens. With fantastic prices of drinks and food served till ten this bar and nightclub is popular with everyone in the city whether it be Dubliners or tourists to the city. Music varies but certainly covers a variety of tastes. A huge outdoor heated beer garden and smoking also adds to the popularity of this terrific Dublin venue. Located at Harcourt Street the club has a terrific central location beside Dublin's other top spots.
Copper Face Jacks
You haven't had a night out in Dublin till you can say you've visited Copper Face Jacks, or 'Coppers' as it's more commonly known in the city. Possibly Dublin's most infamous nightclub, famous for all the wrong or right reasons depending on what you enjoy on a night out. The club is located at 29-30 Harcourt Street and has been around since 1995. Their famous gold card is another famous Dublin symbol only given to loyal members and it allows holders free entry and to skip the queue. Music in coppers varies from chart topping hits, old time favourites, good time songs and songs you can sing and of course dance along to.
Dtwo
An extremely popular choice amongst Dubliners Dtwo's nightclub is open from Wednesday to Saturday night, 11pm till late. It's without doubt an extremely popular choice for any event or party or just if you're looking for a great night out in the city. Musically, Dtwo offers an extremely appealing range for all from what's popular right now to classic hits we all know and love. A heated outdoor section also tends to draw crowds when people need air on cold miserable nights. Certainly one of the best places to be for a good night out in Dublin.
Everleigh Gardens
Everleigh Gardens is located at 33 Harcourt Street and a night in the club promises to be a unique experience. Located in a basement underground it's an incredible atmosphere great for everyone to enjoy. The music in the club policy for everyone, where everything from chart hits to electro-house to a few old favourites are played. Everleigh Gardens are certainly somewhere everyone can enjoy in a central location.
Krystle
Located at 21-25 Harcourt Street, Krystal nightclub has won the best nightclub in Ireland in 2007, 2008 and 2010. There are two large bars and a fully heated smoking area. The main part of this impressive club is located downstairs while the upper part overlooks Diceys Beer Gardens. This club is famous for its impressive cocktail menu. Music in Krystal varies with several genres from Hip-Hop to Rock to be heard.
The Workmans
The Workmans is a bar, nightclub and music venue located at 10 Wellington Quay on the Southside of the Liffey. The weekends are most busy here and you will see live bands as well as a DJ upstairs. The club got its name as the building where it is located has existed on this site for over 160 years and from 1888 to 2003 was the home of the original Workingmen's Club. The upstairs section is free entry and you may have to pay on the door to enter downstairs if there's a gig on. The Workmans is open 7 nights a week until 3am covering a variety of tastes and genres of music.
Dublin's best Nightclubs listed above
The Nightclubs in Dublin don't open until 11-ish so take Dublin's favourite Ghostbus Tour and start the night in style.
Fancy hair of the dog after a big night out? Then take the Jameson Distillery Combo Tour.
If you're more into ale/stout take the Guinness Storehouse Combo tour - Beat the big queues, save money and be driven right to the doorstep of Dublin's favourite tourist attraction.
Or skip the hop on hop off tour and just avail of our Guinness Fastrack Entry ticket to beat the queues into Guinness Storehouse - You'll be glad you did!
Other Dublin Blog posts;
Dublin Lingo - fit in - 8 Dubliner's Sayings