Plan the
perfect night out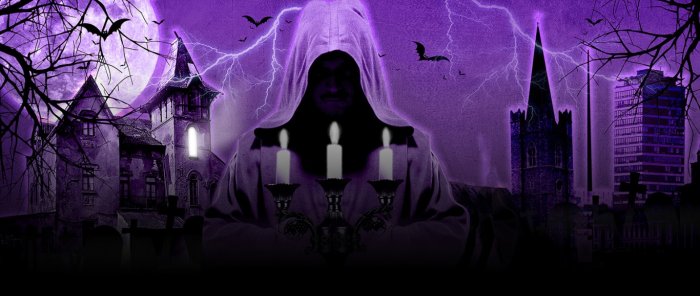 Ghostbus Tour
The best night out in Dublin definitely involves a trip on The Ghostbus Tour. With professional actors who will bring you to visit the darker side of Dublin city, the Ghostbus is a great alternative night out which promises loads of fun with no need for alcohol!
Pubs
There are currently 772 pubs in Dublin so you really are spoiled for choice. Where to start? Any local will tell you that the most authentic pubs lie outside Temple Bar, plenty of great bars on both North and South sides of the city
Live Music
If live music is what you're seeking, then you'll have no problem finding somewhere in Dublin. From Trad sessions to DJs to live rock music you will have no problem finding somewhere in the city. Check out Whelan's, The Cobblestone, O'Donoghues Bar, O'Shea's Merchant and the Brazen Head, all of which are highly recommended for a night out in Dublin.
Opening Hours
Pubs in Ireland actually close? ...I'm afraid so, the standard Dublin pub closes at Midnight Sunday to Thursday and 1am Friday and Saturday. Of course there's always a chance of a lock-in, where the pub doors are shut but they continue to serve beer...but we're pretty sure this is frowned upon these days. Nightclubs generally serve drinks until 2.30am and will close by 3am.
Night Clubs
Many of Dublin's nightclubs are in around the same area such as Camden Street, Harcourt Street and the Temple Bar area. Harcourt Street is where you'll find the famous Copper Face Jacks nightclub as well as Dicey's Nightclub which is always very popular with tourists.
Cost?
The price of a pint of beer in Dublin costs between €4 and €6.50. A glass of non-fancy will cost about €5-€6.50. Strangely soft drinks are expensive in Dublin, a bottle of coke may cost you €3. Anyway if you're paying any more than that we recommend changing bars and if you're paying less than that feel free to give us a tip on where to go!
Safety
Dublin is generally a safe place to go on a night out but like every city it does have its security concerns. Like every city in the world we would not recommend leaving the group or walking alone, however the city streets are well patrolled by the Gardaí (the Irish police)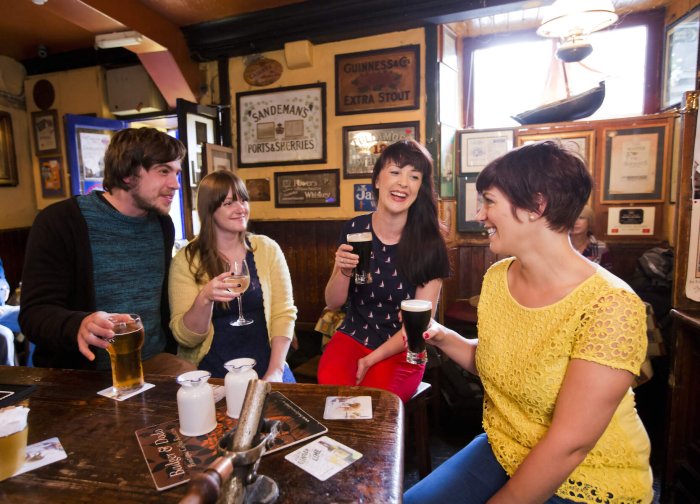 Dress Code
Most Dublin clubs and pubs aren't too strict with their dress code. You can dress casual but look smart. Jeans and a shirt are usually fine and for girls' jeans, dresses and skirts are also allowed. Trainers are usually a no in most Dublin clubs so ensure you bring shoes with you just to be on the safe side.
Age Restrictions
The legal age to drink in Dublin is 18 but some bars and nightclubs may not let you in unless you're over 19, 21, 23 or even 25 for that matter. Fortunately there is no upper age limit, so even if you're hitting 90 you can go boogie with the best of em!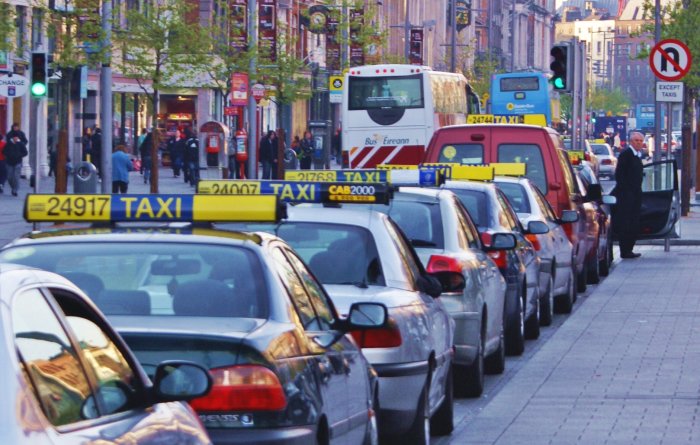 Getting Home
The most cost effective option for getting home is to hop on one of Dublin Buses' Nitelink buses.Tickets for the Nitelink can be bought from the driver or paid for using a Leap Card. Prepaid tickets can also be bought from Spar (D'Olier Street), Coleman's (Westmoreland Street), O'Brien's Sandwich Bar (Westmoreland Street), Londis (Westmoreland Street), Centra (Wellington Quay), Londis (College Green), Spar (Dame Street), Centra (Dame Street) and Reynolds Newsagents (Lower Abbey Street). With 18 different routes visit the Dublin Bus website for more information on timetables and destinations.
There are several options for taxi companies to ring, the city has many taxi ranks although you may have to queue up at a rank at peak times - a 20 minute taxi ride may cost approx €30, but you can get a better quote from the transport for Ireland website. Alternatively, use a local taxi app.
Dublin is famous for its nightlife, and it's reputation is well earned. Nowhere on earth will you find such a huge amount of energy and craic then in Dublin City. To take full advantage of Dublin's great nightlife scene, a little preparation will bring you a long way. Dublin is not a large city centre, and many places can be reached by foot, but there's much more to know, so take a look at our essential guide to Nights out in Dublin above.
Book your tickets for Dublin's favourite

Ghostbus Tour

Now!
Dublin Lingo - fit in - 8 Dubliner's Sayings