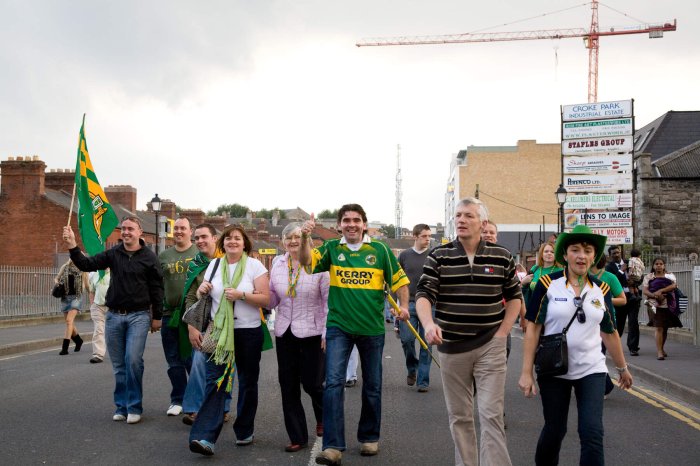 Gaelic Football
Gaelic Football is an Irish field sport first played in 1884. Gaelic football is an amateur sport. The sport was created due to Irish nationalist concern that Irish people were turning to sports like cricket and rugby instead of Irish sports. Dubs are very passionate about Gaelic football, there are over 130 GAA clubs in the county, both Gaelic Football and Hurling are played. There are two main Gaelic stadiums in the city. Parnell Park which is home to Dublin GAA and Croke Park (Ireland's largest sporting stadium) which is GAA Headquarters. Both club and county games are played in the stadiums, we highly recommend paying a visit if you get a chance. Inter county level is the highest level of the game and The All Ireland Senior Football Championship is the biggest prize in the sport, a tournament Dublin have won 28 times!
Notable players over the years include Stephen Cluxton, The Brogans, Charlie Redmond, Barney Rock, Brian Mullins, Jimmy Keaveney, Keith Barr along with many many more! The current Dublin team are primed to join past players in going down as legends.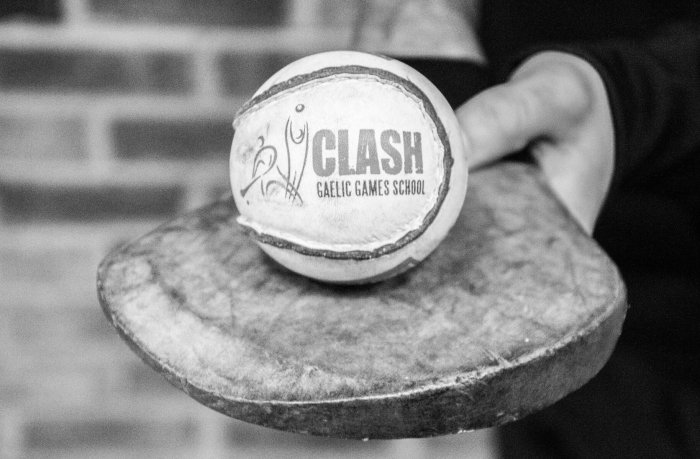 Hurling
Similarly to Gaelic Football, Hurling is a native Irish field sport governed by the GAA. Hurling is played using a small ball called a sliotar and hockey like ash stick known as a hurl. Many people who play Gaelic Football may also play hurling as well. Hurling though is not as popular as Gaelic Football in the county but we Dubs still love a good game of the small ball. Hurling is the fastest field sport in the world and many have spoken about their fear watching players play the game, but don't worry its completely safe. Unlike the boys in blues success in the football Dublin have only won The All Ireland Hurling Championship 6 times the last being in 1938 but that doesn't halt our love for the game.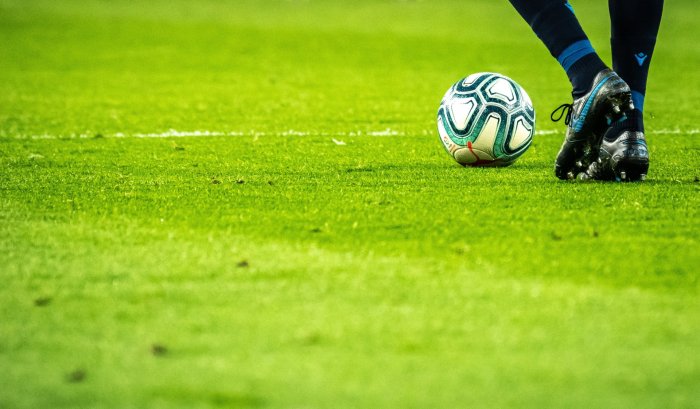 Soccer
Yes similarly to Americans we too call it soccer as when you say football it can easily confuse us Dubs between soccer and Gaelic Football so we keep it simple. We aren't the strongest soccer playing nation in the world but we certainly give it a lash. The majority of the country's League of Ireland teams as well as the national stadium of the Football Association of Ireland are in Dublin City. Ireland's most successful soccer club, Shamrock Rovers as well as Shelbourne, Saint Patricks Athletic and Bohemians are located in Dublin and its suburbs.
Many famous players who changed the face of the game also come from the city including Liam Brady, Ronnie Whelan, Robbie Keane, Damien Duff, Frank Stapleton, Johnny Giles and Dublin's own Busby Babe, Liam Whelan. We couldn't do a piece on soccer without mentioning Italia 90 and the glory days of Irish football when an Irish team made it to the quarter finals of the FIFA World Cup and the streets of Dublin celebrated as if we'd won it! We really put em' under pressure. Catch a League of Ireland game if you fancy a taste of sporting life in Ireland on a Friday night.
Rugby Union
An ever-growing sport in the capital which is no doubt getting more popular due to the success of the national side who play in Dublin's Aviva stadium and also provincial giants Leinster (4 times winners of the European Champions Cup) who play in the Royal Dublin Society (RDS) in Donnybrook.
Many of Ireland's greatest rugby players hail from Dublin including one of the best the world has ever seen, Brian O'Driscoll who grew up in Clontarf on the north side of the city. We definitely recommend heading out to Donnybrook to see Leinster or if you get the chance to go to the Aviva to watch the boys in green. It's truly an unforgettable 80 minutes of sporting action.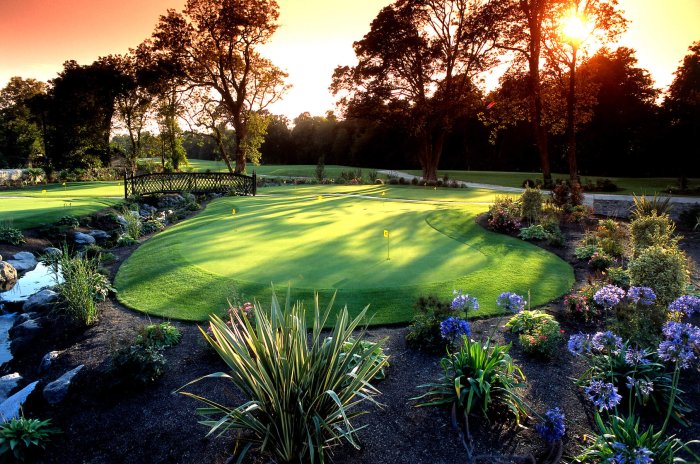 Golf
Popular amongst many Dubliners, golf is certainly a sport we'd recommend trying out in Dublin. There are fantastic links, parkland and woodland courses in Dublin with some breath-taking scenery along the way.
There are some great golfers who grew up playing the capital's courses who've made their mark on the European, PGA tour and beyond including Ryder Cup winning golfer Paul McGinley and two time Open Championship winner Pádraig Harrington. One of the top career amateur golfers was also a Dub, Joe Carr the winner of 3 British Amateur titles famously played with sitting US president Dwight Eisenhower in Portmarnock.
Dublin offers some terrific courses to play on including the aforementioned Portmarnock.
Horse Racing
When you walk into any Dublin pub, 9 times out of 10 there will be a group of people gathered around screaming at the TV watching the racing. Dubliners certainly love their horse racing even though there is only one racecourse in the county located on the Southside in Leopardstown, around 8km from Dublin City Centre. There are though more racecourses not too far from Dublin as well including Fairyhouse, Punchestown and Dundalk.
Many great jockeys are also happy to call Dublin home including Grade One winning jockey Paul Carberry. If you find yourself with nothing to do on a day in Dublin a trip to the races is always a great alternative and full of craic.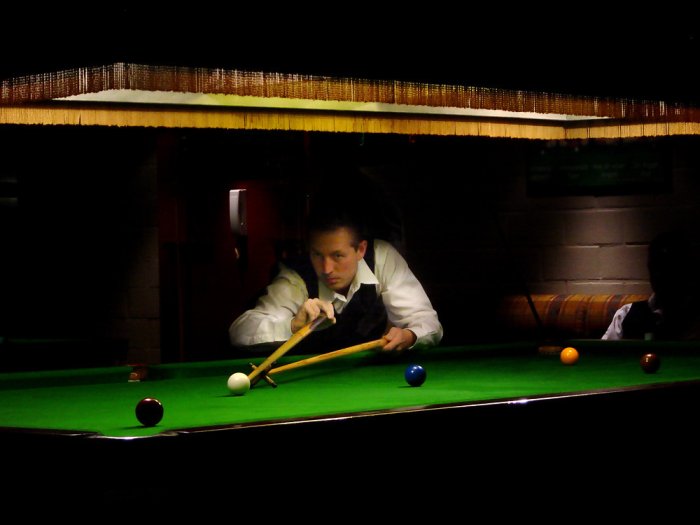 Snooker
Snooker is still a very popular past time of many Dubs, in fact there are many suburbs that have dedicated snooker clubs that are full of members. On some weekday nights it can be hard to get a table, there's usually a big cue!
Did you know that Dublin has produced a world champion snooker player? Hailing from the Dublin suburb of Ranelagh, Ken Doherty (Left) scaled the heights in 1997 to become the first and so far only World Champion from the Republic of Ireland. Doherty was once ranked as high as number 2 in the snooker world rankings. Dublin has also had a second player in the top 10 of the world, the very consistent Fergal O'Brien (right). As a city, we certainly hold our own when it comes to excellence in Snooker.