Hop on Hop off Tour and Airlink Express services are suspended until further notice due to Covid19
Read More

Top Kids Things To Do in Dublin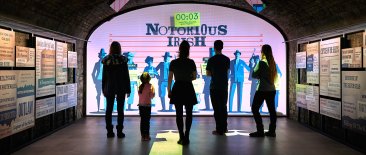 EPIC Museum
EPIC is a great day out for all the family, both the young and the old. The museum features highly interactive and easy-to-use technology in order to tell the history behind the Irish people. Here you can send a digital postcard, travel through history, perfect your Irish dancing moves and much much more!
DoDublin Stop 5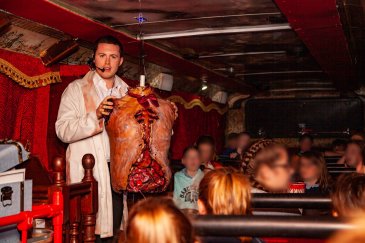 DoDublin Ghostbus Kids Tour
Enjoy a fun day out for all the family on Dublin's spookiest kid's attraction - the DoDublin Ghostbus Kids Tour. Discover the city's dark side, hear terrifying tales of Dublin's worst fiends and visit the locations of the most despicable acts in the city's history!
Departs from DoDublin Tour Stop 3
Wax Museum Plus
Explore Ireland's only wax museum. Enjoy Irish history and walk through the Hall of Irish Legends and encounter some of the most famous faces who have helped shape the history of our great island. In addition, there's fun to be had for all the family in the children's zone of discovery.
DoDublin Tour Stop 32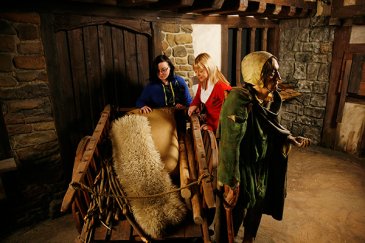 Dublinia
Dublinia is one of Dublin's top visitor attractions with four exciting exhibitions including Viking Dublin, Medieval Dublin, and History Hunters. This is a perfect attraction for all the family where the kids can meet the Vikings face to face, or learn how archaeology works in Dublinia's fun and engaging exhibitions.
DoDublin Tour Stop 19
Dublin Zoo
Dublin Zoo, located in the Phoenix Park in Dublin City, is Ireland's biggest family attraction and had over a million visitors last year. Dublin Zoo is one of the oldest and most popular zoos in Europe and is home to 600 different animals. The zoo is always an unforgettable experience and promises to be a memorable day out for all the family.
DoDublin Tour Stop 27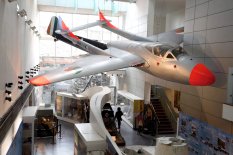 The National Museum
Collins Barracks as it's popularly known is a very child friendly museum. The huge central square in the barracks is a massive hit and is frequently as popular as anything inside. The Museum is rich with artefacts and is a treasure trove of past centuries. Here you'll find ancient weaponry (always very cool!) as well as examples of glassware and what domestic life was like down through the ages.
DoDublin Tour Stop 29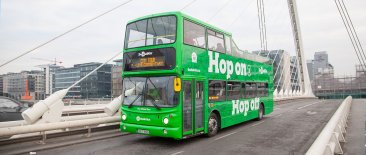 Hop on Hop off Tour
Admittedly, we may be a little bit biased when it comes to this one but who can ever forget the thrill of getting to go on a big bus when you were a kid. See the City from above, listen to Dublin's unique history and hear about the tales that made Dublin what it is today. It's hard to beat a day out exploring with family and friends!
Throughout the City – 32 stops including St. Stephen's Green, O'Connell Street, College Green, Heuston Station, Busáras and Phoenix Park
Hop on board and have a great day out rediscovering your city on the DoDublin open top bus tour!... 2 kids under the age of 14 travel for free with every fare paying adult. Book Your Tickets Now!
Discounts are available at some of these top attractions with a Hop on Hop off tour ticket!