The National History Museum or 'The Dead Zoo' as it is known as has an array of animals it also has a total collection of two million scientific specimens.
What can I expect
The National History Museum or the 'Dead Zoo' is Free to all Visitors
Open 1pm to 5pm Monday & Sunday
Open 10am to 5pm Tuesday to Saturday
Specialises in sub-collections for zoology, geology and botany.
The best way to see all free attractions in Dublin is on the Hop-on Hop-off bus tour
National History Museum
The museum is located on Merrion Street which is a 2-min walk from the National Gallery of Ireland
In 1856 the Royal Dublin Society's collection was growing and needed a place to house its collection. Leske's collection was one of the largest in Europe of natural history and this collection was bought by the Society in 1792. The collection was expnaded by travelling all over Ireland and even ventured internationally where he even visited Greenland during the expansion of the collection.
Exhibitions
The Irish Room
On the ground floor of the museum you will find a collection of the skeletons and skulls of dead animals. There is a basking shark that hangs from the ceilling and many skeletons of Irish deer. Along with other deer artefacts there are also insects and other animals that can be found in Ireland and also ones that are native to Ireland along with other mammals, birds and fish. There are animals there that are over a century old including well-known ones such as badgers, foxes and hares.
First Floor
On the first floor of the museum displays mammals that are from all over the world that wouldn't be seen in Ireland. You can explore the species of the world that are endangered or extinct. Many of the species thar are mounted were either donated or bought from the Royal Zoological Gardens in Dublin.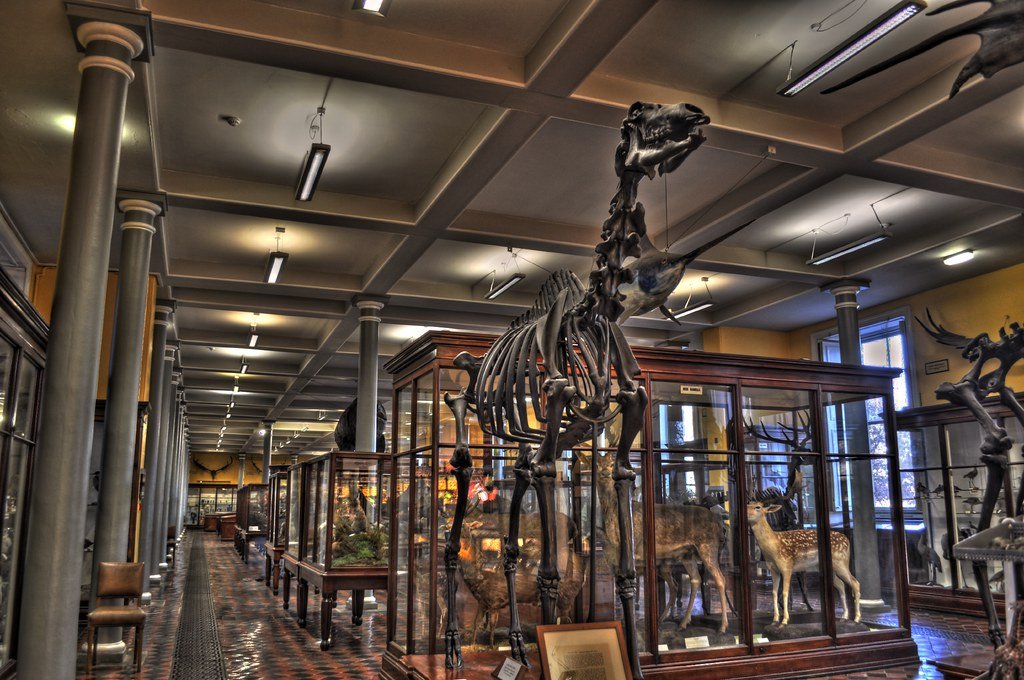 OTHER FREE ATTRACTIONS ALERT