Jameson Distillery Dublin - A History
Jameson's Irish whiskey has a long history which they are indeed very proud of. The famous distillery you will visit with our great value combo deal is located on Bow Street in the cities Smithfield area. The distillery was first opened in 1780 but not under the same name we all know and love today. It was called The Steins Family Bow Street Distillery up until a Scotsman by the name of John Jameson stepped off the boat in Ireland and changed the Irish whiskey business forever.
John Jameson became General Manager of the Distillery in 1786 and by 1805 he took full ownership of the Distillery which he then also expanded. In 1810 the name of the Whiskey was changed to that we all know and love today, The John Jameson and Sons Irish Whiskey Company, or Jameson's Irish whiskey for short. Jameson though had stiff competition as at the time his was not the only distillery in Dublin. In fact there were many other distilleries and many others like Jameson who wanted to impress and stand out from the crowd.
Irish Whiskey Distilleries in the 19th & 20th Centuries
Jameson quickly grew and became Ireland's biggest and one of the world's biggest distillers of whiskey by the 19th century. It wasn't all good times for the famous Irish distiller though as the 20th century brought some very hard times with it for Jameson's. After Ireland declared its independence from Britain the distillery began to struggle. Trade war with Britain meant increased tariffs on exporting to one of the distilleries biggest markets. As well as this due to American prohibition the company's largest market was cut off. The Whiskey trade in Scotland boomed as a result with cheap exports to Canada meaning they could also smuggle whiskey across the American border.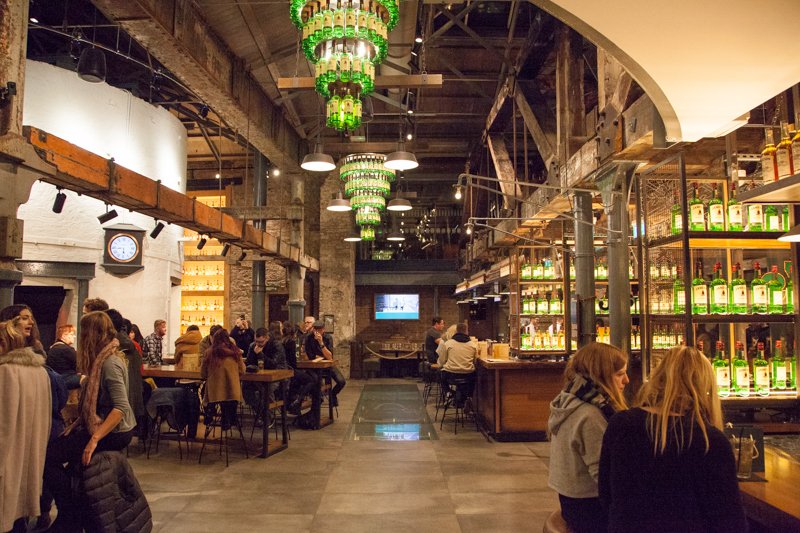 Bow Street Distillery
To ensure the name and legacy of Jameson's lived on the company had to do something so to become stronger they decided in 1966 to merge with previous rivals the Cork Distillers Company and John Powers to form the Irish distillers Group. In 1976 the New Middleton Distillery was opened which meant sadly the Bow Street Distillery closed its doors for the last time until the exceptional visitor's center you will visit today opened its doors in 1997. Today Jameson's is the bestselling Irish whiskey in the world and the legacy of the Bow Street distillery and founder John Jameson lives on.
Jameson Distillery Tickets
To experience Dublin's favourite distillery, you can buy your ticket directly from DoDublin - book your distillery tour now!