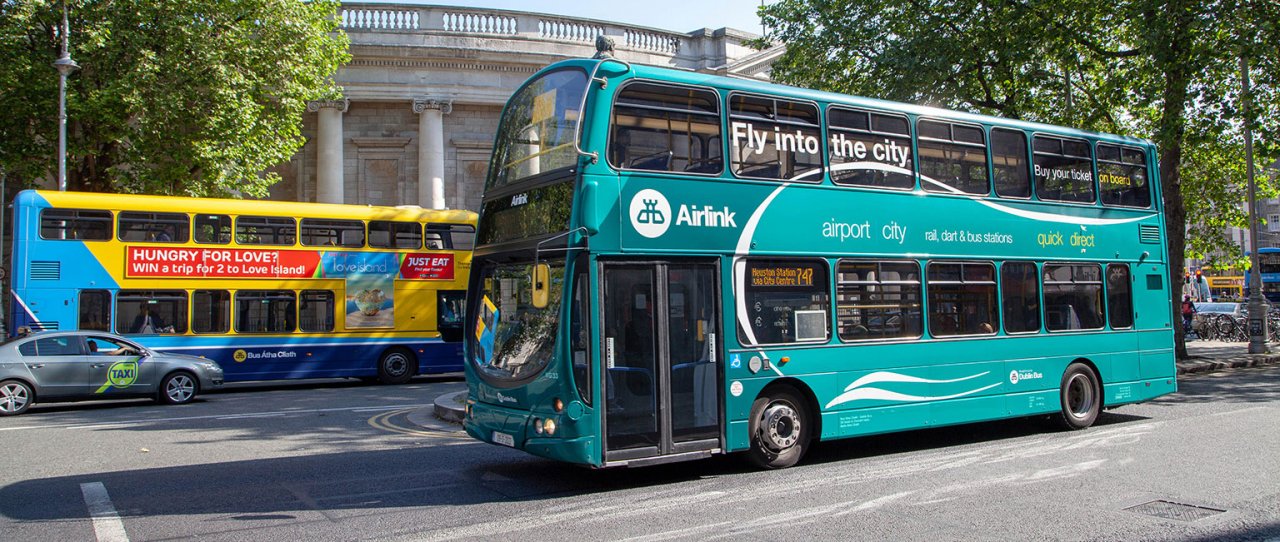 The North Quays will be closed between the hours of 06:00 until 09:00 on Sunday 23 September due to The Great Dublin Bike Ride.
Airlink Routes will be affected as follows;
Route 747 and Route 757:
From City To Airport: The Airlink will be unable to serve stops at Custom House Quay, North Wall Quay (Convention Centre), North Wall Quay (Central Bank) and The 3 Arena. Please proceed to Busáras (Dublin Bus Stop no. 4717) during above times.
From Airport To City: The Airlink will be unable to serve stops at Custom House Quay, Commons Street, North Wall Quay (Convention Centre), North Wall Quay (Central Bank) and The 3 Arena. Passengers intending to depart from the 747 at these stops should depart at the stop on Talbot Street & Passengers intending to depart from the 757 at these stops should depart at the stop on Hawkins Street